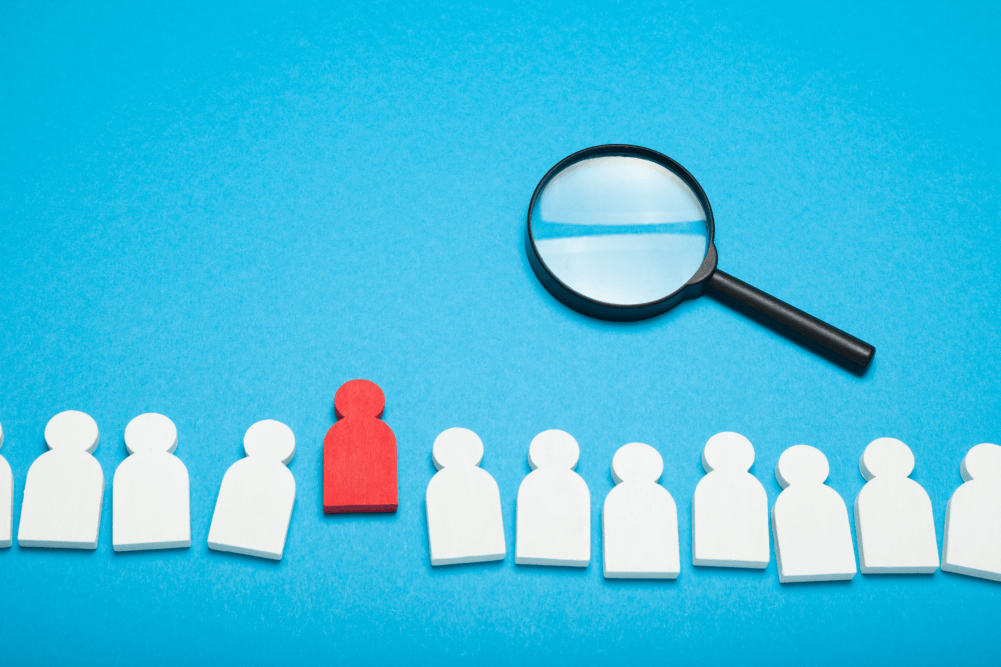 LinkedIn is the top social networking platform for working professionals. Let's take a look at the numbers, courtesy of Hootsuite:
| | |
| --- | --- |
| Total Users (at end of 2018) | 590 million |
| % of Users Who Are College-Educated | 50% |
| Jobs Posted Monthly | 3 million |
| Company Profiles | 30 million |
These are impressive stats, and some may intimidate job seekers. Our team of recruitment professionals is here to help you break through the masses and be found on LinkedIn.
DID YOU KNOW? In 2018, our recruiting team viewed more than 3,000 LinkedIn profiles and sent hundreds of InMail messages. So, how can you position yourself to be among those profiles recruiters are viewing?
Back to basics.
Every great LinkedIn profile has the basics: a professional photo, custom URL, and email.
Start by adding a professional profile photo and cover image. Take advantage of any free professional headshot sessions you might be offered, or ask a photo-savvy friend to take one for you.

Next, make sure to create a custom URL that includes your name. Then, add your URL to your resume so recruiters can view your profile for more information.

Speaking of basic, keep your contact email address professional; no recruiter is going to seriously consider someone whose email is ninjaturtle98@hotmail.com. While we are on the topic of emails, skip the college email address altogether. Rather than adding contact information that you know will be gone after graduation, set up a free account through one of the many email platforms available to you. Lastly, you may choose to add a phone number to your profile.
And all that jazz.
Let's cut to the chase: The more information you have on your profile, the better chance you have at being found by recruiters. When recruiters begin searching for a new role, they can define search filters to narrow the candidate list to include exactly what is needed. Filters our team frequently uses include keywords, groups, skills, experiences, degrees, and designations. (Dig out that list of personal characteristics, values, and goals you put together after reading our recent blog post on Job Searching.)


Here are some simple ways that you can fill your profile with relevant, search-friendly content:
Follow relevant groups, organizations, or companies.
Request endorsements or recommendations.
List professional organizations, clubs, or volunteer work.
Highlight accomplishments, awards, or honors.
Add projects you are proud to share.
Insert keywords into your work history details.
Include your top soft and hard skills.
Add a link to your other professional social media profiles or websites.
Open to opportunities.
It's time to jump into your settings and let us know if you are "open to opportunities." When reviewing potential candidates on LinkedIn, we frequently prioritize those who have indicated they are willing to entertain job prospects. Here's how to do it: Navigate to Settings, then Privacy Settings and find the section on Job Seeking Preferences where you can choose the option of letting recruiters know you're open to opportunities.
Worried your current employer will see that you are thinking of moving on? LinkedIn has gone the extra mile to ensure this information is kept private from recruiters who work at your current company.
Don't leave me hanging.
Congratulations! You did it. You set up a robust, highly searchable LinkedIn profile. You're done, right? Not really. As you continue to progress in your career, make sure to log in frequently to engage with other users or groups, share relevant professional content with your network, and make updates to your profile as needed. You never know, the next time you log in you might find an InMail message from a recruiter hiring for your dream job. Better hope it hasn't been six months since it was sent.
---
At Great West, we hire great people for great careers. Ready to take the next step to great? Join our Talent Community for job alerts, company updates, and priority resume review.
---
This blog post created by Megan L., Talent Acquisition Specialist at Great West Casualty Company.
© Great West Casualty Company 2019. The material in this publication is the property of Great West Casualty Company unless otherwise noted and may not be reproduced without its written consent by any person other than a current insured of Great West Casualty Company for business purposes. Insured should attribute use as follows: "© Great West Casualty Company 2019. Used with permission by Great West Casualty Company."
This material is intended to be a broad overview of the subject matter and is provided for informational purposes only. Great West Casualty Company does not provide legal advice to its insureds, nor does it advise insureds on employment-related issues. Therefore, the subject matter is not intended to serve as legal or employment advice for any issue(s) that may arise in the operations of its insureds. Legal advice should always be sought from the insured's legal counsel. Great West Casualty Company shall have neither liability nor responsibility to any person or entity with respect to any loss, action, or inaction alleged to be caused directly or indirectly as a result of the information contained herein.