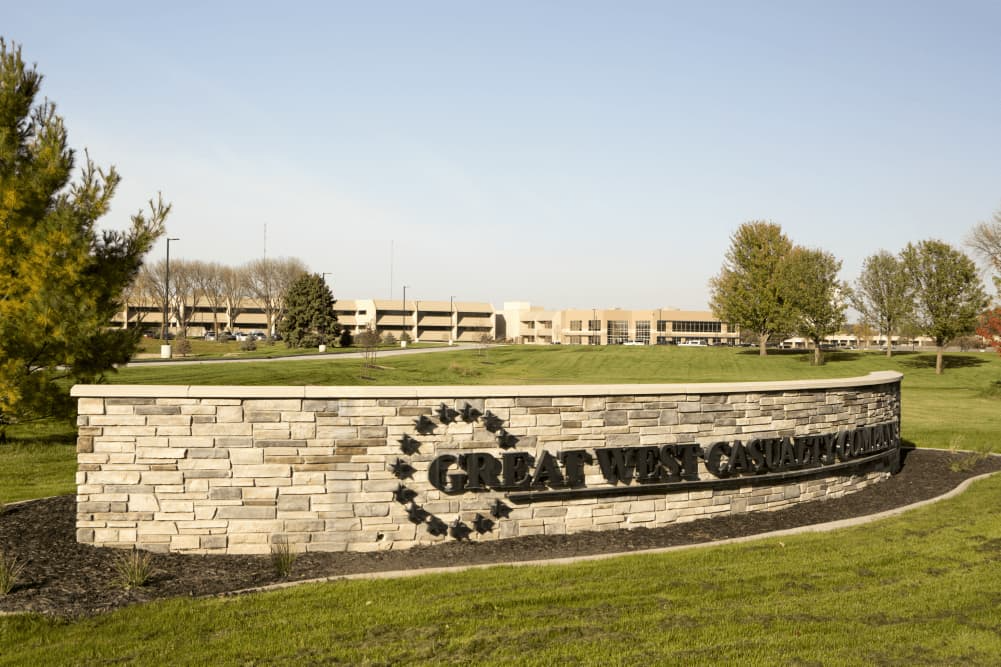 Let me share with you a bit about Great West Casualty Company's transition during the COVID crisis. Within days of the nation moving to a close in March, our leadership team made the decision to transition nearly all of our 970 office employees to a remote-work status. The task was massive, yet the transition was seamless. Teams collaborated, customers continued to receive excellent service, and our employees were safe. As we continue through this pandemic, we know that there will be a time when the offices will reopen and that our company has our well-being top of mind when it does.
Each of the following are phrases from the most recent communication from leadership and serve as a reminder of Great West's continued commitment to its people.
"Keep your positive approach and attitude as we navigate the channels of uncertainty."
For those of us who are new to this remote work lifestyle, it can be tough to feel connected to our colleagues and get into a routine. Add to that a global pandemic, and well, it can be downright depressing. When we hear from our supervisors, managers, and executive leaders, the messages have a positive focus. We are positive that we are doing what's right, and we are positive that we'll be back together for company grill-outs, holiday parties, and coffee in the cafeteria in due time. We help each other see the light at the end of the pandemic tunnel.
"Be proud of your fellow employees and this organization."
Looking back over the past four months, it is evident that we have incredible people working here. Our training department offers weekly tips for how best to work in this new environment. Our culture committee drums up fun activities to keep us connected. Many of our employees continue to work in the office to ensure essential tasks are completed. And the list goes on. There has never been a more accurate representation of the diversity, selflessness, and strength that our employees have than they are showing now.
"The Difference is Our People."
We've said it before and we'll say it again: The most important part of the culture at Great West is the people. This family, this support system is what makes Great West Casualty Company one of the best places to work. If you are interested in joining this team, click below to view our openings and enroll in our Talent Community.
---
At Great West, we hire great people for great careers. Ready to take the next step to great? Join our Talent Community for job alerts, company updates, and priority resume review.
---
This blog post was created by Megan L., Great West Casualty Company HR Communications Specialist..
© Great West Casualty Company 2020. The material in this publication is the property of Great West Casualty Company unless otherwise noted and may not be reproduced without its written consent by any person other than a current insured of Great West Casualty Company for business purposes. Insured should attribute use as follows: "© Great West Casualty Company 2020. Used with permission by Great West Casualty Company."
This material is intended to be a broad overview of the subject matter and is provided for informational purposes only. Great West Casualty Company does not provide legal advice to its insureds, nor does it advise insureds on employment-related issues. Therefore, the subject matter is not intended to serve as legal or employment advice for any issue(s) that may arise in the operations of its insureds. Legal advice should always be sought from the insured's legal counsel. Great West Casualty Company shall have neither liability nor responsibility to any person or entity with respect to any loss, action, or inaction alleged to be caused directly or indirectly as a result of the information contained herein.