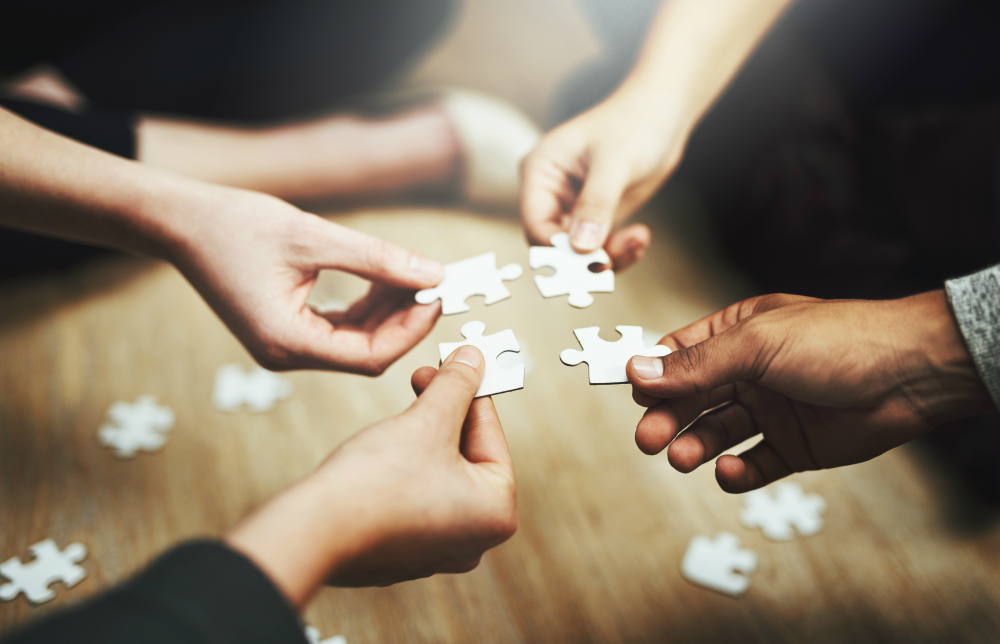 You hear the words "company culture," and there are sure to be a few things that come to mind. This hot topic is one that frequently takes over discussion boards and LinkedIn newsfeeds. For many people, company culture is no more than glorified snack days, free coffee, or casual Fridays. For Great West Casualty Company, our company culture is instilled in every aspect of our day-to-day life here. Check out the top six reasons you will love the culture at Great West.
1. The difference (really) is service.
The Difference is Service® isn't just the tagline on our logo. It's the mantra for how we conduct all of our daily interactions with our employees, agency partners, insureds, and business associates. We exist to serve others. In focusing on this as our primary purpose, we provide outstanding value and positive interactions for all of our partners through optimal service standards.
2. We are an industry leader.
For over 60 years, Great West Casualty Company has served the needs of the trucking industry. We've become one of America's largest insurers of trucking companies as a result of our unparalleled products and services. Being a leader in the industry comes with a commitment to innovation in all areas of business.
3. We know our strengths.
All of our employees have taken a self-assessment to identify their top strengths. Furthermore, we provide training and development opportunities to help them and their managers maximize their potential based on these talents. We have an incredible mix of strengths in our organization, driving a diverse workforce. 4. Continued learning sets us apart.
We invest in continued education and development to help employees advance as industry experts. A dedicated team of training and development professionals ensures that each phase of our employees' educational journeys adds value to their professional development. Great West recognizes success through internal promotions, transfers, and progress up designated career ladders.
5. Our employees are generous and caring.
Great West has five locations throughout the United States, and we endeavor to help each community we call home through philanthropic efforts. Our employees generously give the gift of their time and resources to help others. There is never a shortage of giving back at Great West.
6. It's a family matter.
The most important part of the company culture at Great West Casualty Company is the feeling of family. I'm talking the good kind of family that brings you medicine when you're sick, helps support or guide you when you're struggling with a problem, and laughs with you until you're both crying over a silly inside joke. It's this support, this family, that makes Great West Casualty Company one of the best places to work.
---
At Great West, we hire great people for great careers. Ready to take the next step to great? Join our Talent Community for job alerts, company updates, and priority resume review.
---
This blog post was created by Megan L., Talent Acquisition Specialist at Great West Casualty Company.
© Great West Casualty Company 2020. The material in this publication is the property of Great West Casualty Company unless otherwise noted and may not be reproduced without its written consent by any person other than a current insured of Great West Casualty Company for business purposes. Insured should attribute use as follows: "© Great West Casualty Company 2020. Used with permission by Great West Casualty Company."
This material is intended to be a broad overview of the subject matter and is provided for informational purposes only. Great West Casualty Company does not provide legal advice to its insureds, nor does it advise insureds on employment-related issues. Therefore, the subject matter is not intended to serve as legal or employment advice for any issue(s) that may arise in the operations of its insureds. Legal advice should always be sought from the insured's legal counsel. Great West Casualty Company shall have neither liability nor responsibility to any person or entity with respect to any loss, action, or inaction alleged to be caused directly or indirectly as a result of the information contained herein.