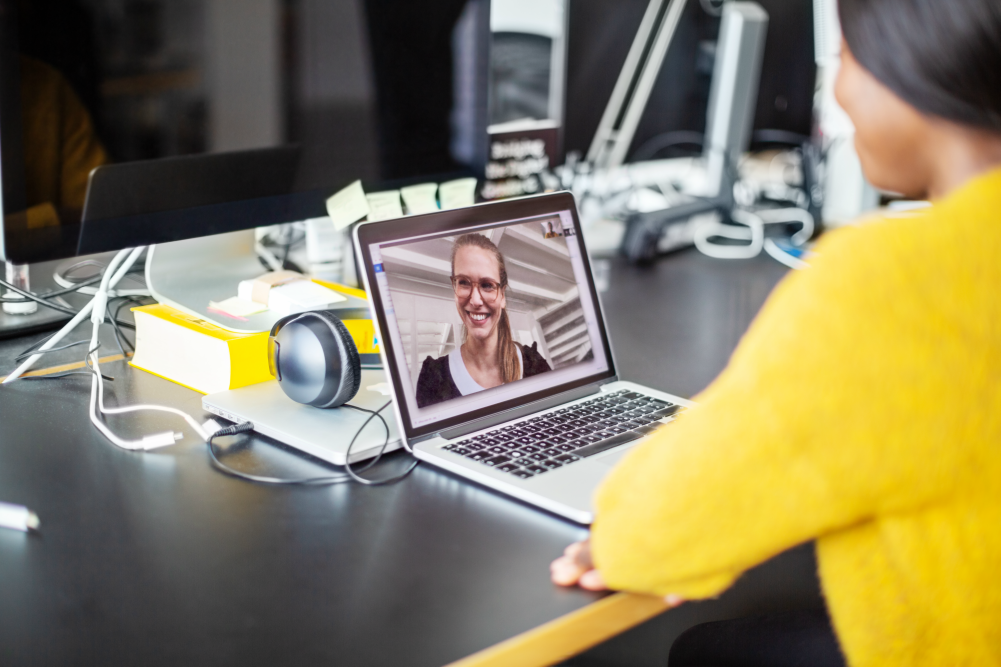 Technology can be daunting. Combine that with the pressures of a job interview, and you might be feeling overwhelmed. We're here to give you our simple tips for a successful video interview.
Step 1: Prepare for your interview as usual.
We recently outlined some of the best and worst things to say during an interview. Check out that guide, and start preparing for your interview like you would if it were in person. After all, you are still going to be talking to a person.
Step 2: Find a quiet space with a neutral background for the interview.
Look for a quiet spot with a relatively uncluttered background to ensure there are fewer distractions during the interview.
Step 3: Test your equipment beforehand.
Does your microphone work? How's the internet speed in the spot you've chosen? Is your webcam working correctly? Find a friend to test this out with in advance. When the day comes for your interview, log in a few minutes early.
Step 4: Dress for success.
The interviewer is going to see you so you need to look presentable. Dress as you would for an in-person interview.
Step 5: Engage during the interview.
Even though you'll be talking (virtually) face to face, be more aware of engaging in the conversation by nodding or sending non-verbal cues to communicate that you are listening and understand what is being said. You'd hate for it to appear your computer screen froze mid-interview when really you were just sitting still.
The key to video interviews is to be flexible. When technology is in the mix, things may go awry. Keep calm and interview on.
---
At Great West Casualty Company, we hire great people for great careers. Ready to take the next step to great?
---
---
This blog post was created by Megan L., Talent Acquisition Specialist at Great West Casualty Company.
© Great West Casualty Company 2020. The material in this publication is the property of Great West Casualty Company unless otherwise noted and may not be reproduced without its written consent by any person other than a current insured of Great West Casualty Company for business purposes. Insured should attribute use as follows: "© Great West Casualty Company 2020. Used with permission by Great West Casualty Company."
This material is intended to be a broad overview of the subject matter and is provided for informational purposes only. Great West Casualty Company does not provide legal advice to its insureds, nor does it advise insureds on employment-related issues. Therefore, the subject matter is not intended to serve as legal or employment advice for any issue(s) that may arise in the operations of its insureds. Legal advice should always be sought from the insured's legal counsel. Great West Casualty Company shall have neither liability nor responsibility to any person or entity with respect to any loss, action, or inaction alleged to be caused directly or indirectly as a result of the information contained herein.