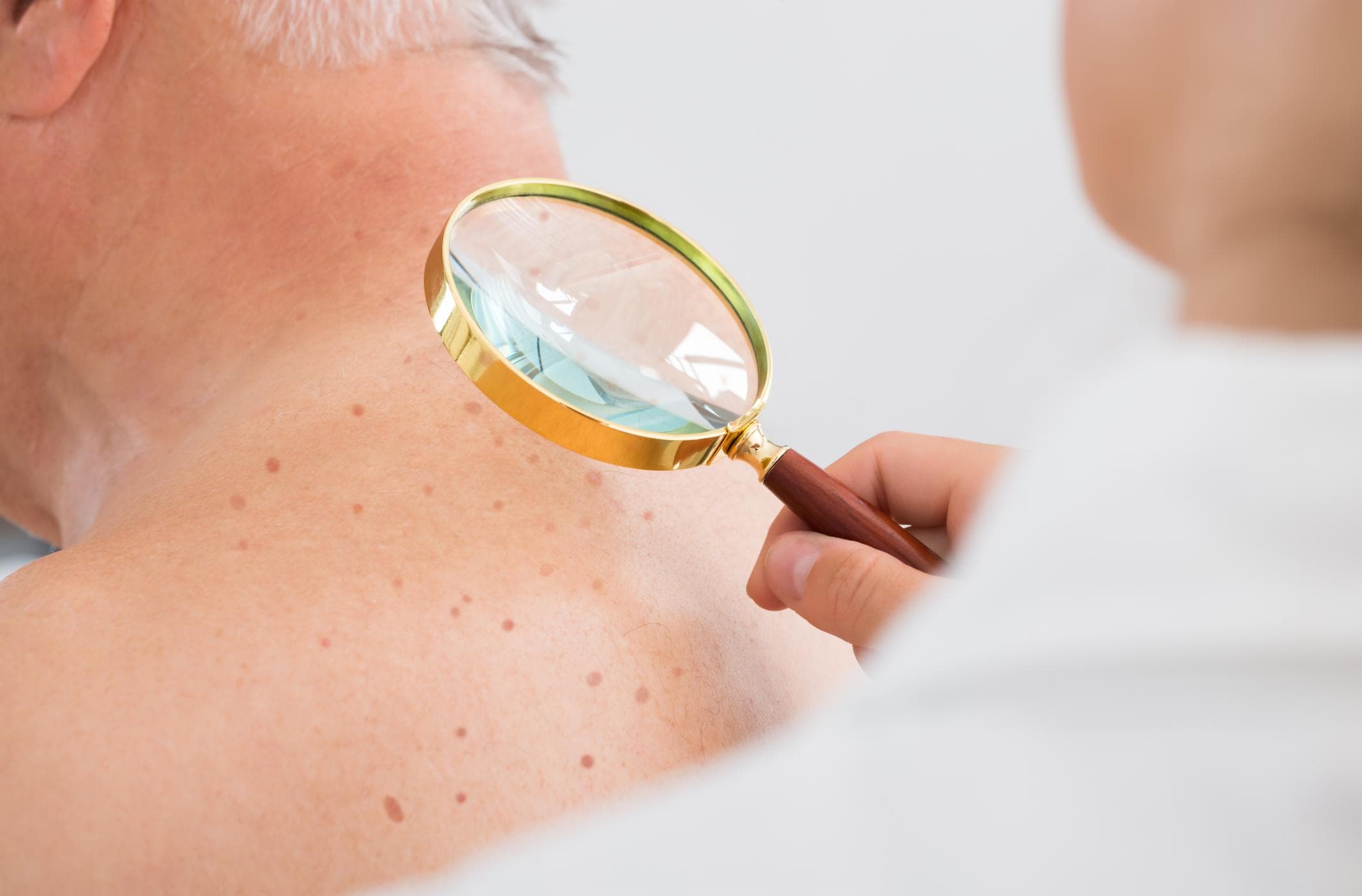 The health of your skin is vital to your overall health. Skin, the body's largest organ, makes vitamin D when exposed to the sun. Vitamin D is important to your bones and other body parts. However, too much exposure to the sun's ultraviolet (UV) rays can cause skin damage or cancer. Negative effects on skin can be sunburns, sagging skin, mottled skin, or cancerous melanomas; so protecting your skin is more important than getting a nice tan. Read the information below, and ask yourself if there are actions you can take to protect your skin and avoid preventable damage.
Recognize the Hazards
Environment
Working, exercising, or playing outside for a prolonged period increases the risk of skin damage and skin cancer.
Equipment
A surprising level of UV exposure comes while inside the vehicle, in particular while driving. Research by the Skin Cancer Foundation has shown a majority of left side of the face skin cancers in men can be attributed to spending a great deal of time driving. The reason for this is that while glass can effectively block the sun's shortwave UVB rays, and while windshields are specially treated to block UVA radiation, a vehicle's side and rear windows typically are not treated to block UVA rays.
Personal Behaviors
Failing to wear proper clothing and sunscreen are factors in skin cancer diagnoses. Ignoring one's cancer risk, such as a family history of skin cancer, having an outdoor job, and previous severe sunburns, is an additional hazard.
Know the Defense
Utilize Personal Protective Equipment
Wear a sunscreen with a high sun protection factor (SPF) to protect your exposed skin. Also, wear long-sleeved shirts and pants made of tightly-woven fabric. Light colors have also been found to absorb less UV radiation. Hats are another good source of protection for the top of your head and face.
Examine Yourself
Early detection of any skin disease or damage is critical to treatment options and long-term prognosis. Be mindful of any skin discoloration, mole, etc., and discuss it with your physician.
Obey Hazard Warning Signs
The National Weather Service calculates the UV Index for most ZIP codes across the U.S. This forecast provides the expected exposure risk to UV radiation from the sun. The United States Environmental Protection Agency then publishes this information with recommendations for sun protection.
Note: These lists are not intended to be all-inclusive.
The information in this article is provided as a courtesy of Great West Casualty Company and is part of the Value-Driven® Company program. Value-Driven Company was created to help educate and inform insureds so they can make better decisions, build a culture that values safety, and manage risk more effectively. To see what additional resources Great West Casualty Company can provide for its insureds, please contact your safety representative, or click below to find an agent.
© Great West Casualty Company 2018. The material in this publication is the property of Great West Casualty Company unless otherwise noted and may not be reproduced without its written consent by any person other than a current insured of Great West Casualty Company for business purposes. Insured should attribute use as follows: "© Great West Casualty Company 2018. Used with permission by Great West Casualty Company."
This material is intended to be a broad overview of the subject matter and is provided for informational purposes only. Great West Casualty Company does not provide legal advice to its insureds, nor does it advise insureds on employment-related issues. Therefore, the subject matter is not intended to serve as legal or employment advice for any issue(s) that may arise in the operations of its insureds. Legal advice should always be sought from the insured's legal counsel. Great West Casualty Company shall have neither liability nor responsibility to any person or entity with respect to any loss, action, or inaction alleged to be caused directly or indirectly as a result of the information contained herein.