Use Technology and Coaching to Help Change Driver Behavior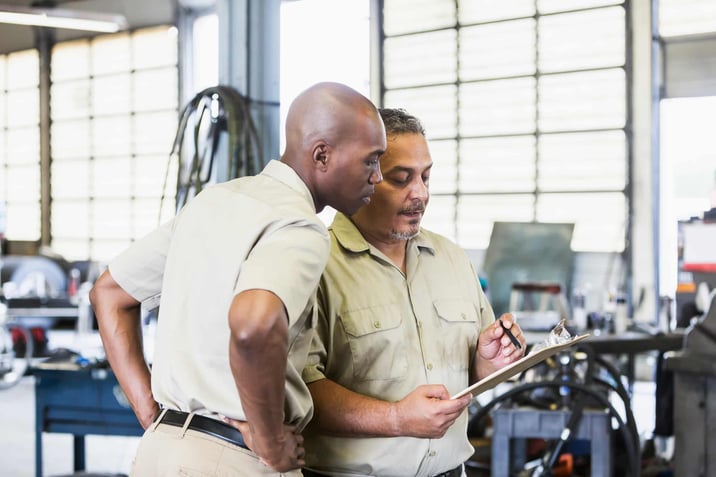 In today's trucking environment, where high-dollar litigation has become the norm, driver managers are tasked with an ever-increasing burden to ensure drivers conduct themselves in a safe manner.
This is quite challenging since drivers are out of sight most of the time, but technology is catching up to the trucking industry, and motor carriers should be happy about that. Sitting drivers down in front of safety videos is one of the least effective ways to change their behavior.
For adults, it is best to show them their performance gaps (i.e., bad fuel economy, moving violations, etc.) and help them find solutions on their own. A proven way to do this is to combine technology and coaching.
Technology and coaching are subjects that may make some people cringe, so let's dispel a couple myths. First, technology does cost money, but can a motor carrier afford not to invest in technologies if they will help prevent losses? When you calculate the return-on-investment (ROI), the answer is no.
According to the Federal Motor Carrier Safety Administration (FMCSA), the average cost of non-fatal crashes involving a medium or heavy truck is $195,258. If a fatality is involved, that cost can jump to more than $3.5M.1 Compare this to the cost of installing inward- and outward-facing recorders.
If being recorded changes one driver's behavior for the better – which has been a common experience – and that driver's actions prevent just one crash, that could pay for the cost of his/her recorder and possibly recorders for the entire fleet.
Another myth involves coaching. Coaching often gets confused with mentoring, but the two are very different. Mentoring involves a relationship between a mentor and a mentee or protégé. The mentor shares his/her knowledge over time with the protégé to help develop that inexperienced person.
Coaching, on the other hand, isn't about providing direction. Coaches ask questions, like "What do you see out there?" or provide information to prompt others to reflect on their behavior and find solutions on their own, such as "What could you have done differently?" Coaching is about helping others find solutions themselves.
The FMCSA's 2013 study, "On-Board Monitoring for Commercial Motor Vehicle Safety," demonstrated that utilizing video event recorders in conjunction with basic coaching techniques decreased crashes by 50 percent.2
With this combination, drivers take ownership of viewing the data, accepting ownership for their performance, and finding solutions. The combination of coaching and technology is a recipe for lasting behavior changes and can be applied to other operational areas, including fuel economy, repairs, maintenance, claims, roadside inspections, and more.
COACHING TIPS
Say less, ask more, stay curious, and be genuine.
Encourage openness without judging.
Remove distractions to focus on the person in front of you.
Calculate the ROI for installing loss prevention technologies, such as video event recorders.

Combine technology such as reviewing the driver's Safety Measurement System (SMS) results, ECM data, ELD reports, etc., and coaching into driver performance reviews.

Create a list of standard questions to use when coaching drivers.
Note: These lists are not intended to be all-inclusive.
1Zaloshnja, E. and Miller, T. (2006). Unit Costs of Medium and Heavy Truck Crashes. Pacific Institute for Research and Evaluation. Final Report for the Federal Motor Carrier Safety Administration, Washington, D.C. Retrieved from: Unit Costs of Medium and Heavy Truck Crashes
2Walker, M. (2013). On-Board Monitoring for Commercial Motor Vehicle Safety. Federal Motor Carrier Safety Administration. Retrieved from: On-Board Monitoring for Commercial Motor Vehicle Safety
The information in this article is provided as a courtesy of Great West Casualty Company and is part of the Value-Driven® Company program. Value-Driven Company was created to help educate and inform insureds so they can make better decisions, build a culture that values safety, and manage risk more effectively. To see what additional resources Great West Casualty Company can provide for its insureds, please contact your safety representative, or click below to find an agent.
© Great West Casualty Company 2019. The material in this publication is the property of Great West Casualty Company unless otherwise noted and may not be reproduced without its written consent by any person other than a current insured of Great West Casualty Company for business purposes. Insured should attribute use as follows: "© Great West Casualty Company 2019. Used with permission by Great West Casualty Company."
This material is intended to be a broad overview of the subject matter and is provided for informational purposes only. Great West Casualty Company does not provide legal advice to its insureds, nor does it advise insureds on employment-related issues. Therefore, the subject matter is not intended to serve as legal or employment advice for any issue(s) that may arise in the operations of its insureds. Legal advice should always be sought from the insured's legal counsel. Great West Casualty Company shall have neither liability nor responsibility to any person or entity with respect to any loss, action, or inaction alleged to be caused directly or indirectly as a result of the information contained herein.