3 Ways Dash Cams Can Improve Your Operations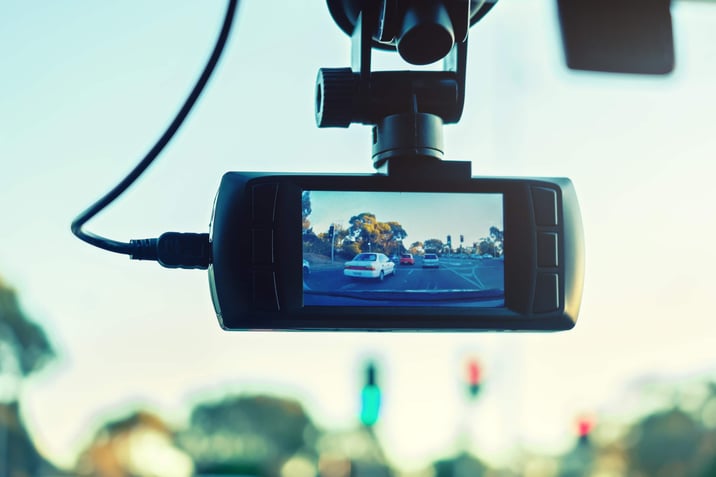 The transportation industry has seen a significant increase in technological advances over the past decade. From electronic logging devices and collision mitigation systems to trailer tracking and driver scorecards, technology now plays a key role in a motor carrier's risk management strategies. One device becoming more prevalent in the trucking industry is the video event recorder.
A video event recorder

—

also referred to as a dash camera, onboard event recorder, or event data recorder

—

is a small video camera mounted on the dashboard, windshield, or other optimal location inside the truck.
They can be inward facing to monitor the driver, outward facing toward the road, or both. Depending on the brand, a video event recorder can record the seconds leading up to an event (i.e., crash) or as
programmed by the motor carrier.
Integrated with other fleet management software, such as an electronic logging
device or the vehicle's electronic control module, a video event recorder can offer a motor carrier unique operational
advantages. Here are a few examples of how to leverage this technology for the company's benefit.
One of the toughest jobs motor carriers have is to supervise drivers. Dash cams allow supervisors to observe a driver's performance — both good and bad— and use actual footage to coach the driver.
Being able to see what the driver is seeing in order to address any mistakes, identify hazards, and praise good decisions makes driver coaching much easier. It also gives the driver instant feedback using hard data rather than assumptions. Seeing their actual mistakes, for example, is a much more effective tool for changing behavior. New drivers can benefit from seeing actual footage as well, instead of theoretical scenarios.
DRIVER MOTIVATION
A study by the Federal Motor Carrier Safety Administration (FMCSA) in 2014 showed that the use of telematics and driver monitoring systems, such as video event recorders, improved driver behavior behind the wheel.
As drivers are increasingly aware that they are being monitored, they are more motivated to focus on driving and not be seen engaging in unsafe behaviors, like talking or texting on the phone while driving.
DRIVER EXONERATION
With the risk of litigation threatening motor carriers — even when their trucks are not involved in a crash — dash cams are proving to be vital pieces of equipment in their defense against fraudulent claims.
Dash cams, and especially trucks with multi-camera systems installed that provide a 360-degree view around the truck, can be used in incident reviews and litigation to demonstrate that a driver was not at fault, exonerating the driver involved in a crash, or exposing a scam.
CALL TO ACTION
Conduct a cost analysis to determine the price of installing dash cameras fleet-wide.

Evaluate current driver coaching practices for effectiveness and identify areas needing improvement.

Solicit feedback from the operations team, including drivers, on the use of dash cameras.
The information in this article is provided as a courtesy of Great West Casualty Company and is part of the Value-Driven® Company program. Value-Driven Company was created to help educate and inform insureds so they can make better decisions, build a culture that values safety, and manage risk more effectively. To see what additional resources Great West Casualty Company can provide for its insureds, please contact your safety representative, or click below to find an agent.
© Great West Casualty Company 2022. The material in this publication is the property of Great West Casualty Company unless otherwise noted and may not be reproduced without its written consent by any person other than a current insured of Great West Casualty Company for business purposes. Insured should attribute use as follows: "© Great West Casualty Company 2022. Used with permission by Great West Casualty Company."
This material is intended to be a broad overview of the subject matter and is provided for informational purposes only. Great West Casualty Company does not provide legal advice to its insureds, nor does it advise insureds on employment-related issues. Therefore, the subject matter is not intended to serve as legal or employment advice for any issue(s) that may arise in the operations of its insureds. Legal advice should always be sought from the insured's legal counsel. Great West Casualty Company shall have neither liability nor responsibility to any person or entity with respect to any loss, action, or inaction alleged to be caused directly or indirectly as a result of the information contained herein.