Improve Employee Situational Awareness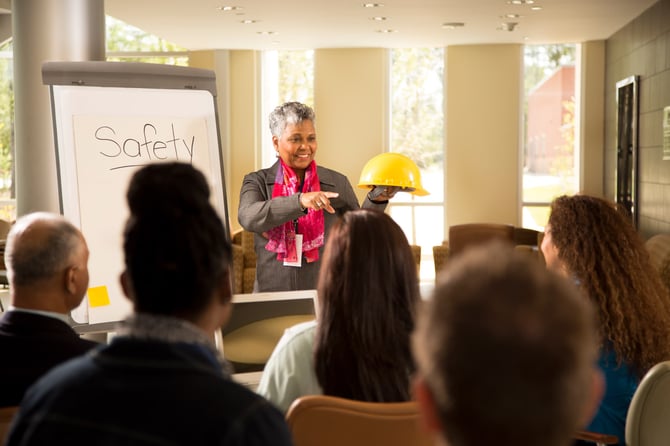 Human error is a common cause of preventable work-related injuries and vehicle crashes. When an employer, who recognizes that employees are ultimately responsible for their behavior on the job, finds that the root cause of an incident involves an employee's poor decision-making, the employer may be frustrated and feel powerless.
Yet, despite these head-scratching incidents, employers must persevere and continue to manage this risk. One way to reduce the risk of human errors is by focusing on improving employee situational awareness.
Situational awareness involves a person's ability to
Perceive that a hazard exists in the immediate area.

Comprehend the meaning of that hazard.

Project that danger to him or herself (i.e., Will stepping on that ice

patch cause me to slip and injure myself?).
Of these three, an employee's failure to perceive a hazard is arguably the most frustrating for employers. Failing to perceive a hazard is often the result of being distracted, and incidents involving distracted walking and distracted driving continue to occur despite increased regulations, enforcement, and awareness efforts.
This is why motor carrier safety training should include a focus on avoiding distractions. When a worker loses focus on the task at hand – be it walking, driving, etc. – bad things can happen. Unfortunately, distractions are everywhere in life and continually vie for an employee's attention.
From talking or texting on a cell phone while walking in the shop to adjusting the radio while driving, any activity that distracts an employee from his or her primary task decreases that employee's ability to perceive hazards.
To counter this, here is a brief list of ways to promote situational awareness with employees.
Accountability
Ultimately, it is the employee's responsibility to do the right thing and make a conscious decision to put distracting activities aside to focus on the task at hand. With that said, operations staff can hold employees accountable. Correct unsafe behaviors when they are observed. Also, do not allow operations staff members to create distractions for workers.
Training
Practice observation techniques with employees and create scenarios to help workers identify hazards. For example, train drivers to get out and look (GOAL) before backing the truck, then observe them performing this task to reinforce the positive behavior.
Monitoring
Monitor SMS for potential situational awareness issues. A violation for distracted driving would be easy to identify. However, if a driver is cited for driving while ill or fatigued, this type of violation directly relates to distracted driving. Also, be intentional about observing employee behaviors, like during a driver's pre-trip inspection. These observations create an opportunity to praise good work or correct mistakes.
CALL TO ACTION
Create a call-in schedule with drivers to ensure they are not interrupted during driving periods.

Monitor SMS regularly for violations and counsel the offending driver.

Train employees on the dangers of distracted walking and driving.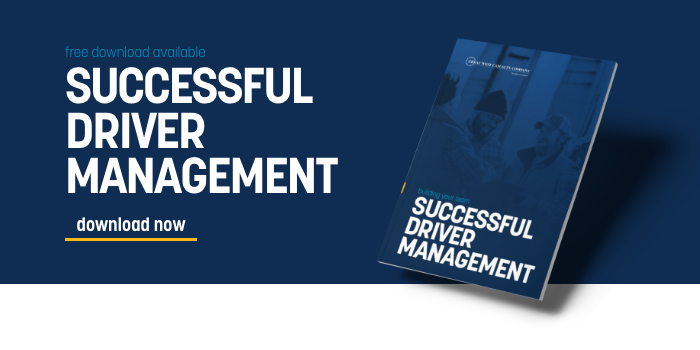 Note: These lists are not intended to be all-inclusive.
The information in this article is provided as a courtesy of Great West Casualty Company and is part of the Value-Driven® Company program. Value-Driven Company was created to help educate and inform insureds so they can make better decisions, build a culture that values safety, and manage risk more effectively. To see what additional resources Great West Casualty Company can provide for its insureds, please contact your safety representative, or click below to find an agent.
© Great West Casualty Company 2021. The material in this publication is the property of Great West Casualty Company unless otherwise noted and may not be reproduced without its written consent by any person other than a current insured of Great West Casualty Company for business purposes. Insured should attribute use as follows: "© Great West Casualty Company 2021. Used with permission by Great West Casualty Company."
This material is intended to be a broad overview of the subject matter and is provided for informational purposes only. Great West Casualty Company does not provide legal advice to its insureds, nor does it advise insureds on employment-related issues. Therefore, the subject matter is not intended to serve as legal or employment advice for any issue(s) that may arise in the operations of its insureds. Legal advice should always be sought from the insured's legal counsel. Great West Casualty Company shall have neither liability nor responsibility to any person or entity with respect to any loss, action, or inaction alleged to be caused directly or indirectly as a result of the information contained herein.