Create a Workplace That Learns from Mistakes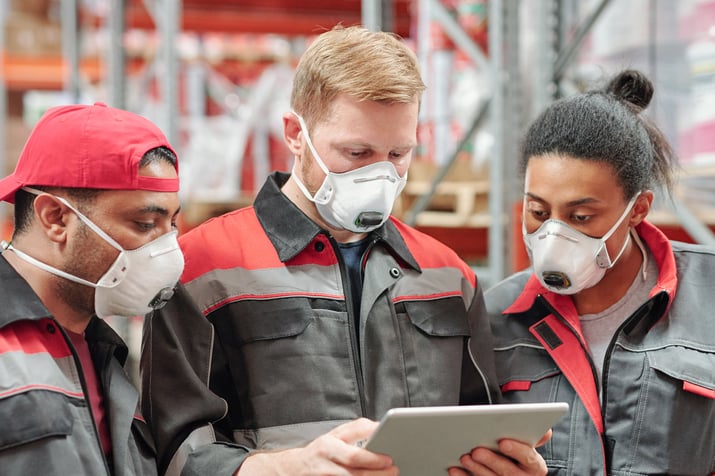 Mistakes happen. As frustrating as that may sound, mistakes are inevitable because humans are imperfect beings. In fact, most crashes and injuries are the result of human error rather than factors outside of a worker's control.
Depending on the severity of the error, an employee making a mistake can be understandable. It is important for managers and supervisors to separate acceptable mistakes from unacceptable mistakes and to be mindful of how they respond to each.
Acceptable mistakes are those that come from trial and error. Consider Thomas Edison: When asked about his failures when trying to invent the electric light bulb, Edison replied, "I have not failed. I've just found 10,000 ways that did not work."
Mistakes are part of an employee's learning, growth, and maturity. Creating a blame-free work environment can pay big dividends when an acceptable mistake occurs. Rather than being critical, make employees feel safe making mistakes. This approach promotes learning, invites innovation, improves morale, and increases employee retention.
Unacceptable mistakes can stem from an employee's intentional decision to violate company policies and procedures, such as speeding, theft, or sexual harassment. Employees should be held accountable for their actions, but be mindful of how you initially react. Emotions can get the best of anyone, so take time to collect yourself, gather the facts, and involve the human resources department before responding.
Even if an employee's bad mistake warrants immediate termination, handling the situation professionally and respectfully speaks volumes to your staff.
Here are a couple of tips to consider when dealing with employee performance issues.
One-time errors vs. performANCE gaps
An employee's one-time error is understandable. Nobody is perfect. However, if errors persist, the disparity between the employee's current performance and his or her expected performance should be viewed as a performance gap.
If this is the case, do not assume the solution is training. The root cause of the problem could be any number of issues, including the employee's work environment. For example, it may be too loud or too dark where the employee works, the process the employee is following is flawed, or a mechanical defect exists in the equipment being used.
Keep in mind, training will not fix an unmotivated employee or one who lacks the cognitive abilities required to perform particular tasks.
View Mistakes as learning opportunities
This may sound cliché, but mistakes offer us the best opportunity to learn. Create an environment that makes it safe for certain failures.
Start by keeping the employee's track record in mind before saying anything. Chances are, they are being harder on themselves than you will ever be. Also, watch your language. Rather than scolding employees or making off-hand remarks diminishing them, use the situation as a teaching moment.
It is likely that employees already know what went wrong and will make the correction without you saying anything. If not, try coaching them and helping employees realize their mistakes themselves.
CALL TO ACTION
Survey employees to learn how they perceive management's attitude towards employee mistakes.

Investigate the root cause of employee mistakes using various tools, such as fault-tree analysis.

Measure employee performance, such as roadside violations, mechanical defects, etc.

Partner with the training department or a consultant when evaluating performance gaps.
Note: These lists are not intended to be all-inclusive.
The information in this article is provided as a courtesy of Great West Casualty Company and is part of the Value-Driven® Company program. Value-Driven Company was created to help educate and inform insureds so they can make better decisions, build a culture that values safety, and manage risk more effectively. To see what additional resources Great West Casualty Company can provide for its insureds, please contact your safety representative, or click below to find an agent.
© Great West Casualty Company 2020. The material in this publication is the property of Great West Casualty Company unless otherwise noted and may not be reproduced without its written consent by any person other than a current insured of Great West Casualty Company for business purposes. Insured should attribute use as follows: "© Great West Casualty Company 2020. Used with permission by Great West Casualty Company."
This material is intended to be a broad overview of the subject matter and is provided for informational purposes only. Great West Casualty Company does not provide legal advice to its insureds, nor does it advise insureds on employment-related issues. Therefore, the subject matter is not intended to serve as legal or employment advice for any issue(s) that may arise in the operations of its insureds. Legal advice should always be sought from the insured's legal counsel. Great West Casualty Company shall have neither liability nor responsibility to any person or entity with respect to any loss, action, or inaction alleged to be caused directly or indirectly as a result of the information contained herein.