Manage driver risk with an employee assistance program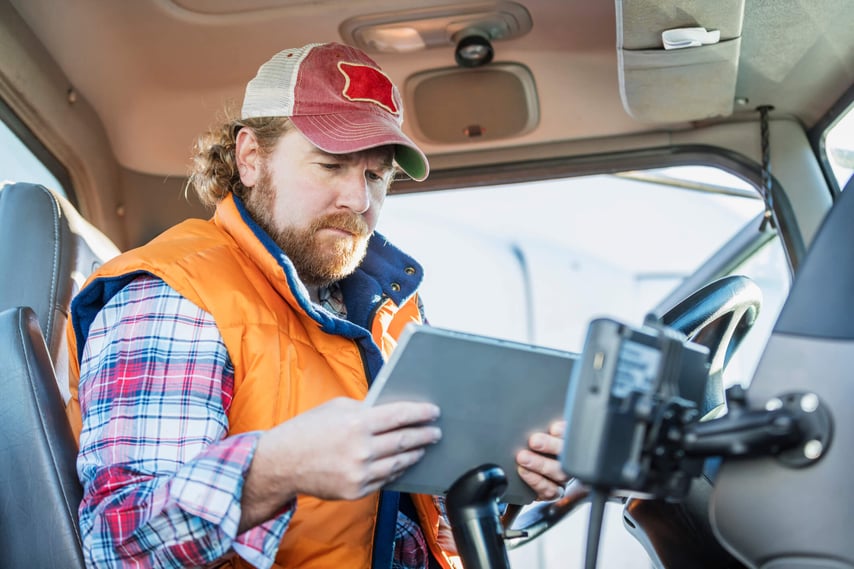 According to the Society for Human Resources Management, "An employee assistance program (EAP) is a workbased intervention program designed to assist employees in resolving personal problems that may be adversely affecting the employee's performance." Since risk management focuses on avoiding or minimizing the likelihood of a loss, the implementation of an EAP is one action a motor carrier can take to help support this effort and its employees.
One example of how an EAP can help prevent losses involves distracted driving. There are three types of driving distractions: manual, visual, and mental.
Consider mental or cognitive distractions; these can include daydreaming or being preoccupied with something other than driving. For example, if a driver is dwelling on a family issue that occurred before leaving on a trip, they cannot focus solely on the task of driving. Mentally distracted drivers are less aware of their surroundings and less likely to perceive hazards and react in time. The goal of an EAP is to help workers resolve personal matters so they do not negatively affect performance. Below are examples of the types of services commonly found in an EAP.
ADDICTION RECOVERY
An EAP can help employees struggling with addictions, including gambling, drugs, and drinking.
COUNSELING
An EAP can point employees to resources to help with psychological needs such as anger management, depression, anxiety, and more.
FINANCIAL PLANNING
An EAP can help employees with retirement planning, debt management, budgeting, etc.
LEGAL SERVICES
An EAP can help workers in matters such as divorce or separation, child custody and/or support, and estate planning.
SELF-IMPROVEMENT
An EAP can provide resources to help employees with their health and wellness. Weight management, nutrition, career counseling, exercise, etc. are just a few areas that promote personal growth and positive change.
Call to Action
Implement an employee assistance program.
Measure the quantity and cost of employee turnover and absenteeism.
Train employees on the benefits of health and wellness.
Train workers on distracted driving and distracted walking.
The information in this article is provided as a courtesy of Great West Casualty Company and is part of the Value-Driven® Company program. Value-Driven Company was created to help educate and inform insureds so they can make better decisions, build a culture that values safety, and manage risk more effectively. To see what additional resources Great West Casualty Company can provide for its insureds, please contact your safety representative, or click below to find an agent.
© Great West Casualty Company 2023. The material in this publication is the property of Great West Casualty Company unless otherwise noted and may not be reproduced without its written consent by any person other than a current insured of Great West Casualty Company for business purposes. Insured should attribute use as follows: "© Great West Casualty Company 2018. Used with permission by Great West Casualty Company."
This material is intended to be a broad overview of the subject matter and is provided for informational purposes only. Great West Casualty Company does not provide legal advice to its insureds, nor does it advise insureds on employment-related issues. Therefore, the subject matter is not intended to serve as legal or employment advice for any issue(s) that may arise in the operations of its insureds. Legal advice should always be sought from the insured's legal counsel. Great West Casualty Company shall have neither liability nor responsibility to any person or entity with respect to any loss, action, or inaction alleged to be caused directly or indirectly as a result of the information contained herein.