Brake Safety Week is nearing - are you ready?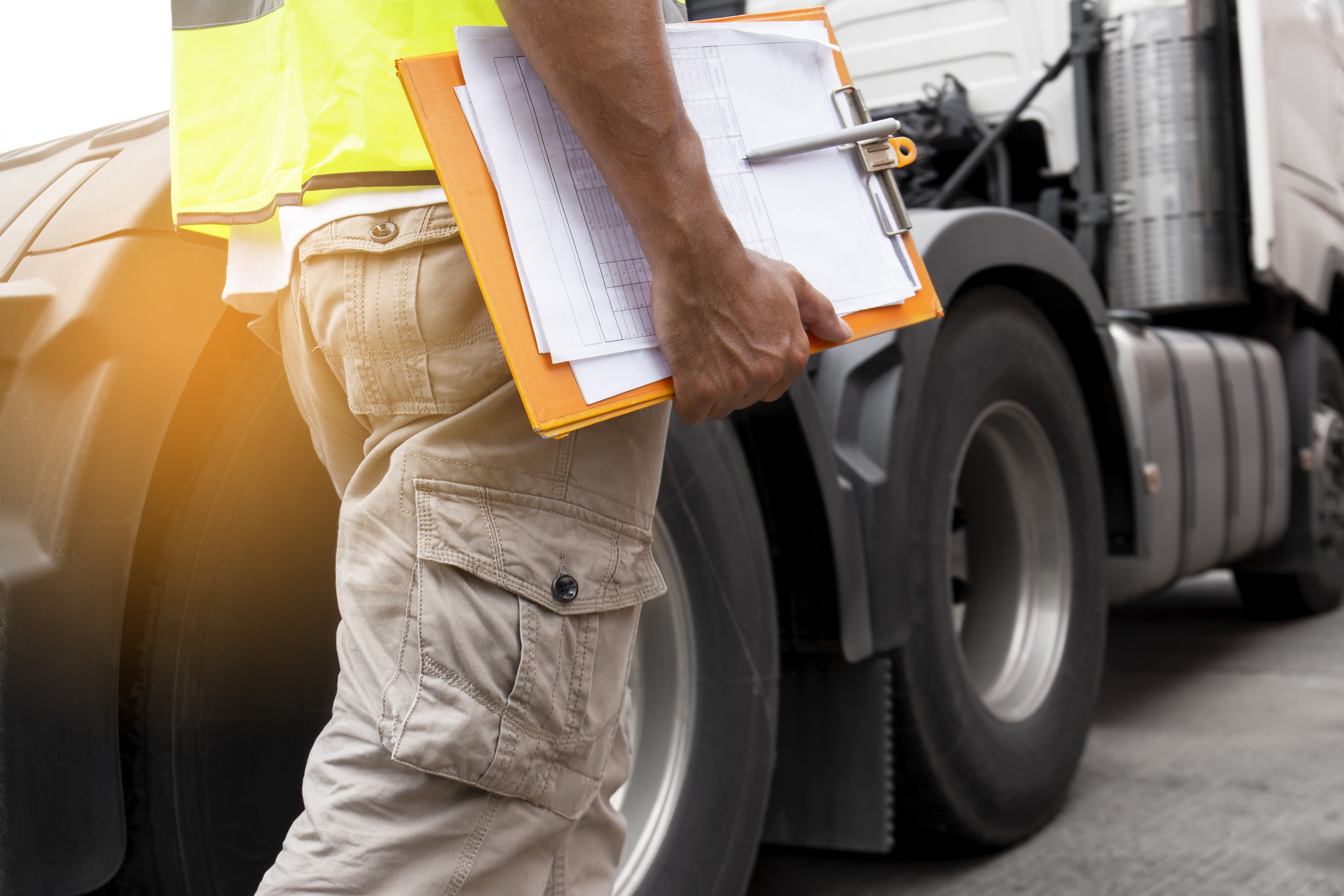 The Commercial Vehicle Safety Alliance's (CVSA) Brake Safety Week is scheduled for August 21-27, 2022. Enforcement officials will inspect commercial motor vehicles throughout the week. Vehicles found to have critical out-of-service brake violations, or other critical vehicle out-of-service inspection item violations, will be restricted from traveling until those violations are corrected. Vehicles that pass eligible inspections may receive a CVSA Password-Inspection decal.
Brake Safety Week is part of law enforcement's effort to reduce brake-related crashes by conducting roadside inspections and identifying and removing unsafe commercial motor vehicles from roadways. Checking brake system components is always part of the roadside inspection process.
What Inspectors Are looking For
During the brake portion of a vehicle inspection, inspectors will look for missing, non-functioning, loose, contaminated or cracked parts on the brake system, and non-manufactured holes (such as rust holes and holes created by rubbing or friction) and broken springs in the spring brake housing section of the parking brake.
During the 2021

i

nspection and enforcement initiative, brake system and brake adjustment violations accounted for 38.9 percent of all out-of-service conditions. That's more than any other vehicle violation category.
"Poorly maintained brake systems can reduce the braking capacity and stopping distance of large trucks and motorcoaches, which poses a serious risk to driver and public safety," said CVSA President Capt. John Broers with the South Dakota Highway Patrol. "In those split-second emergency situations, the proper functionality of the brake systems on large commercial motor vehicles is crucial."
Partnership with FMCSA
Brake Safety Week is part of CVSA's Operation Airbrake program, in partnership with the Federal Motor Carrier Safety Administration and the Canadian Council of Motor Transport Administrators.
In addition to CVSA's Brake Safety Week, August is also Brake Safety Awareness month. Along with inspections and enforcement, law enforcement agencies engage in outreach and awareness efforts to educate drivers, motor carriers, mechanics, owner-operators, and others on the importance of proper brake maintenance, operation, and performance.
Want to receive more articles like this?
Subscribe to the Great West blog

and receive updates whenever a new blog is posted. Click the link below to get started today!
©Great West Casualty Company 2022. The material in this publication is the property of Great West Casualty Company unless otherwise noted and may not be reproduced without its written consent by any person other than a current insured of Great West Casualty Company for business purposes. Insured should attribute use as follows: "© Great West Casualty Company 2022. Used with permission by Great West Casualty Company."
This material is intended to be a broad overview of the subject matter and is provided for informational purposes only. Great West Casualty Company does not provide legal advice to its insureds, nor does it advise insureds on employment-related issues. Therefore, the subject matter is not intended to serve as legal or employment advice for any issue(s) that may arise in the operations of its insureds. Legal advice should always be sought from the insured's legal counsel. Great West Casualty Company shall have neither liability nor responsibility to any person or entity with respect to any loss, action, or inaction alleged to be caused directly or indirectly as a result of the information contained herein.