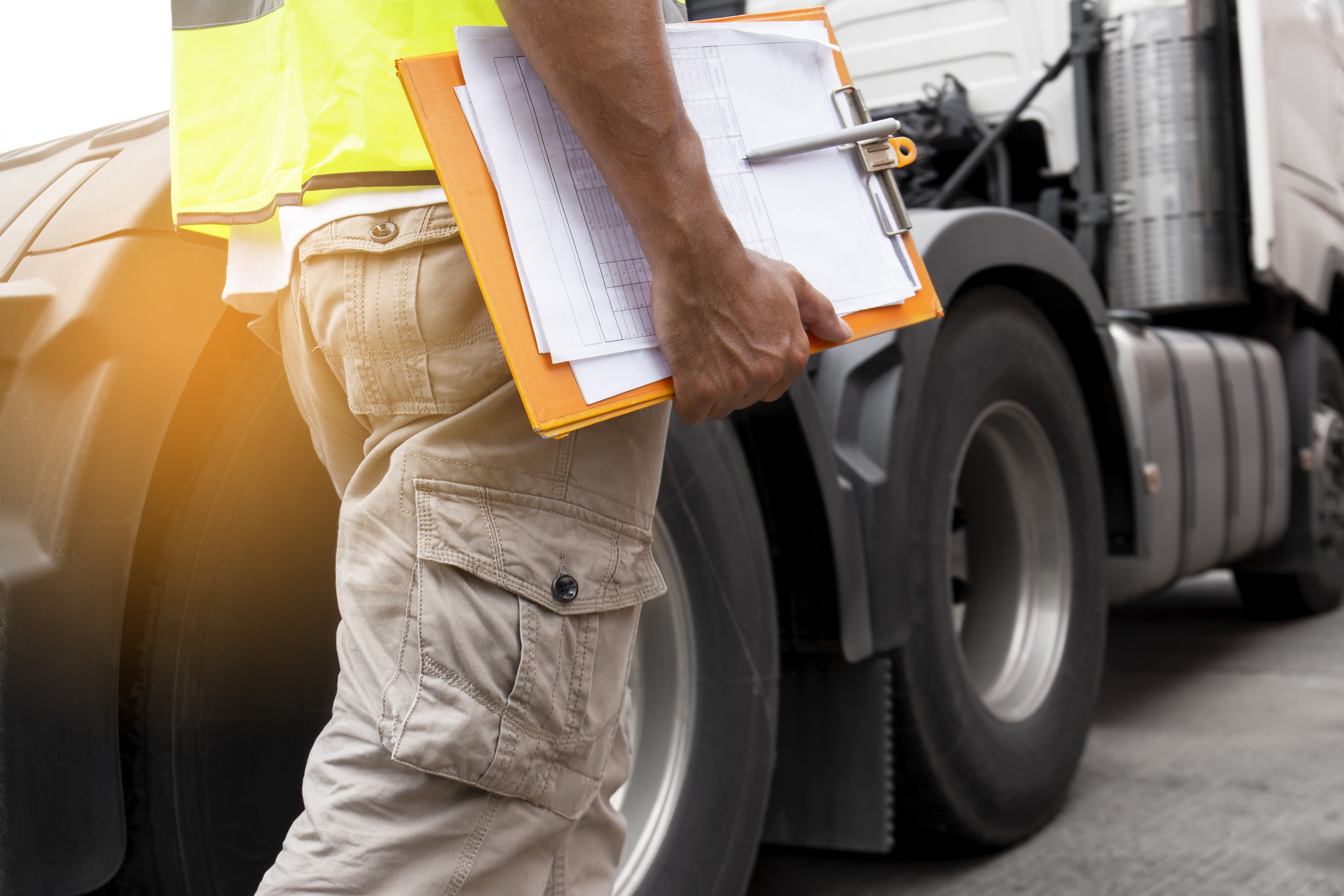 Contributed by the Commercial Vehicle Safety Alliance
The Commercial Vehicle Safety Alliance's (CVSA) Brake Safety Week is scheduled for August 23-29, 2020. Enforcement officials will inspect commercial motor vehicles throughout the week. Vehicles found to have critical out-of-service brake violations, or other critical vehicle out-of-service inspection item violations, will be restricted from traveling until those violations are corrected. Vehicles that pass eligible inspections may receive a password-inspection CVSA decal.
Checking brake system components is always part of the roadside inspection process. This year, inspectors will pay special attention to brake hoses/tubing to highlight the importance of those components to vehicle mechanical fitness and safety.
The brake systems on commercial motor vehicles are composed of components that work together to slow and stop the vehicle, and brake hoses/tubing are essential for the proper operation of those systems. Brake hoses/tubing must be properly attached, undamaged, without leaks and appropriately flexible. Brake hoses/tubing are an important part of the braking system so when they do fail, they can cause problems for the entire braking system.
During the 2019

i

nspection and enforcement initiative, the International Roadcheck brake system and brake adjustment violations accounted for 45.1 percent of all out-of-service conditions. That's more than any other vehicle violation category. And during last year's Brake Safety Week,

13.5 percent of the commercial motor vehicles inspected had brake-related vehicle inspection item violations and were placed out of service.
Brake Safety Week is part of law enforcement's effort to reduce brake-related crashes by conducting roadside inspections and identifying and removing unsafe commercial motor vehicles from roadways.
"Despite the pandemic, commercial motor vehicle safety inspectors continue to prioritize vehicle and driver safety by conducting inspections every day," said CVSA President Sgt. John Samis with the Delaware State Police. "Safety is always our top priority and it's our mission to ensure the vehicles on our roadways have met all safety standards and regulations. This is especially important as we rally behind truck drivers as they transport essential goods during this public health crisis. We need to do everything we can to ensure that the vehicles truck drivers are driving are as safe as possible."
In addition to CVSA's Brake Safety Week, August is also Brake Safety Awareness Month. Along with inspections and enforcement, law enforcement agencies engage in outreach and awareness efforts to educate drivers, motor carriers, mechanics, owner-operators, and others on the importance of proper brake maintenance, operation and performance.
"Brakes are one of the most important systems in a vehicle," added Sgt. Samis. "Failure of any component of a brake system could be catastrophic. Routine brake system inspections and component replacement are vital to the safety of commercial motor vehicles."
Brake Safety Week is part of CVSA's Operation Airbrake program, in partnership with the Federal Motor Carrier Safety Administration and the Canadian Council of Motor Transport Administrators.
Want to receive more articles like this?
Subscribe to the Great West blog and receive updates whenever a new blog is posted. Click the link below to get started today!
©Great West Casualty Company 2020. The material in this publication is the property of Great West Casualty Company unless otherwise noted and may not be reproduced without its written consent by any person other than a current insured of Great West Casualty Company for business purposes. Insured should attribute use as follows: "© Great West Casualty Company 2020. Used with permission by Great West Casualty Company."
This material is intended to be a broad overview of the subject matter and is provided for informational purposes only. Great West Casualty Company does not provide legal advice to its insureds, nor does it advise insureds on employment-related issues. Therefore, the subject matter is not intended to serve as legal or employment advice for any issue(s) that may arise in the operations of its insureds. Legal advice should always be sought from the insured's legal counsel. Great West Casualty Company shall have neither liability nor responsibility to any person or entity with respect to any loss, action, or inaction alleged to be caused directly or indirectly as a result of the information contained herein.