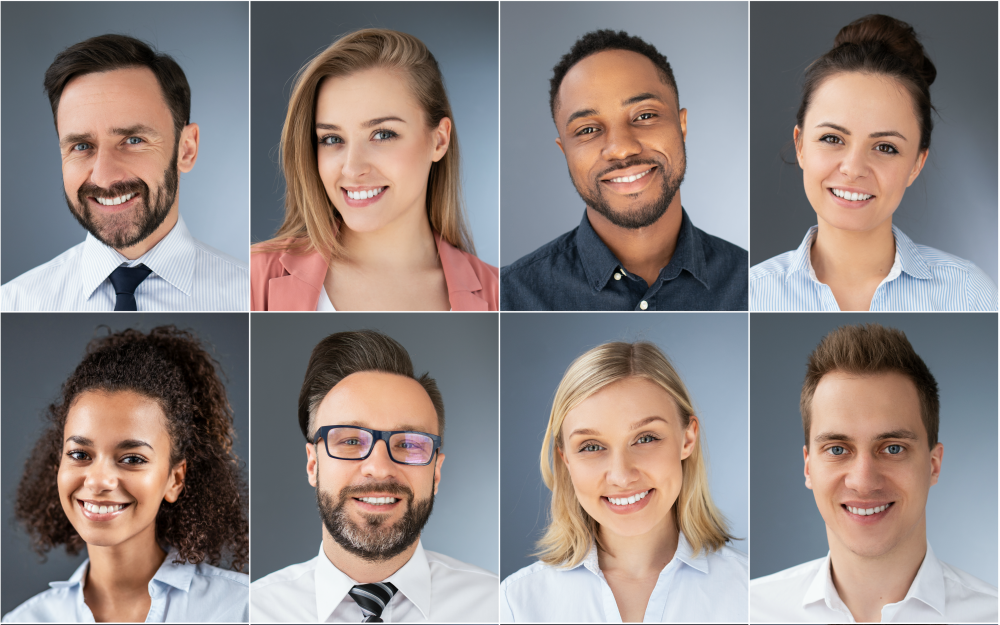 Whether it has been five new jobs, one drastically new hairstyle, or several decades, chances are your LinkedIn profile photo could use an update. But, how are you supposed to get a professional headshot done when you're stuck in quarantine? With these simple tips, you will be able to take a professional headshot at home!
Lights
The key to a great photo is the right lighting. Choose a cloudy day and set yourself up near a window for some natural light. Direct sunlight can wash you out and create harsh shadows, which is why you should avoid full-sun lighting. Make sure to turn the flash off on your camera, too - a flash will create unwanted shadows on your face. When selecting a location with the right light, also be sure to take stock of the background. Choose a background with minimal pattern or clutter.
Camera
Chances are you have a smart phone, which is a great option if you do not have an actual camera. Smart phones typically come equipped with excellent cameras and an array of photo editing options. Take a few minutes to look up the specifications for your phone's camera app. Now all you need is a friend or family member who feels comfortable taking photos to help! The key here is to enlist help from someone who can actually take a decent photo on a phone.
Action
Okay, so this isn't an action shot, but it is time to take action! Start with a simple pose where your body is at a slight angle away from the camera, your shoulders are rolled back, chin tipped ever so slightly down, and you are smiling that genuine smile you get when you think of something joyful. Take several starter shots and review. Next, adjust your body position, head tilt, smile, and lighting to get a variety of options. Encourage your helper to snap several photos at a time, knowing that most will not be winners. You only need one!
---
At Great West, we hire great people for great careers. Ready to take the next step to great? Join our Talent Community for job alerts, company updates, and priority resume review.
---
This blog post was created by Megan L., Great West Casualty Company HR Communications Specialist.
© Great West Casualty Company 2020. The material in this publication is the property of Great West Casualty Company unless otherwise noted and may not be reproduced without its written consent by any person other than a current insured of Great West Casualty Company for business purposes. Insured should attribute use as follows: "© Great West Casualty Company 2020. Used with permission by Great West Casualty Company."
This material is intended to be a broad overview of the subject matter and is provided for informational purposes only. Great West Casualty Company does not provide legal advice to its insureds, nor does it advise insureds on employment-related issues. Therefore, the subject matter is not intended to serve as legal or employment advice for any issue(s) that may arise in the operations of its insureds. Legal advice should always be sought from the insured's legal counsel. Great West Casualty Company shall have neither liability nor responsibility to any person or entity with respect to any loss, action, or inaction alleged to be caused directly or indirectly as a result of the information contained herein.