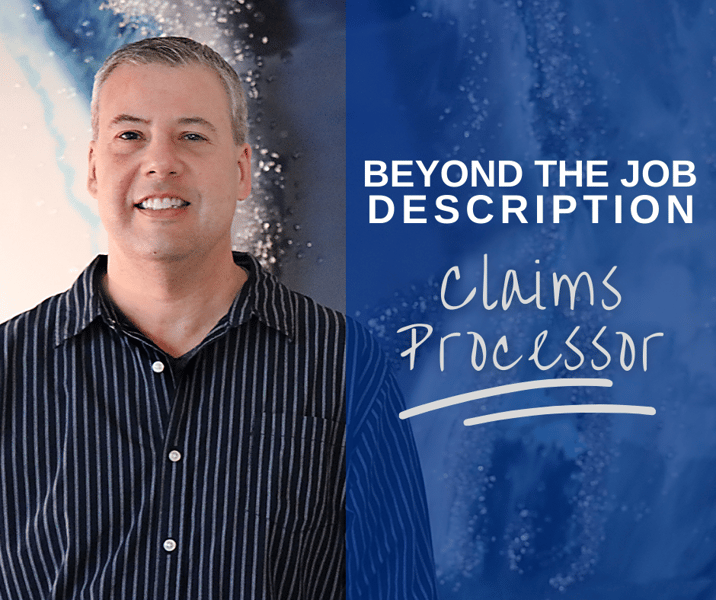 Meet Todd, an Office Claims Processor with Great West Casualty Company.
What does a typical day look like for a claims processor?
It is a non-stop and steady flow of claims coming in via phone, email, and fax. Claims need to be recorded in the system, coverage is then confirmed, and next steps are taken to ensure claims are accurately processed. The claims are sent to the adjusters for review and handling. Proper coverage and coding by the claims processors are key for the claims team.
What surprised you about this role when you first started?
The level of responsibility and the importance of the accuracy of information gathered as well as the speed with which the claim is handled. We are the start of the claims handling process. It is critical that we get this step right so that the claims can be handled in a timely and accurate manner by the adjusters.
What's challenging about your job?
Gathering all of the correct information to set up a claim properly. You need to be able to ask the right questions to get you to where you need to go in the type or types of claims to set up for an incident.
What is the best part about working at Great West?
The camaraderie of the department. We work hard as a team and help each other out when needed.
What's your favorite memory from working here?
My favorite memory is not one, but many that involve laughter. Our department is one in a million and laughter can get you through anything.
What advice would you give to someone who just joined our team?
Stay calm and be patient; it will all come to you. Claims processing can be overwhelming at first glance, but it soon "clicks" and you're off and running.
Did you ever think you'd be working in insurance?
No, I started my career at Great West in the file room (This was before paperless!) and worked my way up to Office Claims Work Group Leader. I then left to get my degree in accounting out of state. I worked in accounting for 14 years but moved back to the area and came back to Great West. I still work in claims processing and love it! It is just so interesting, and you never know what you are going to get!
---
At Great West, we hire great people for great careers. Ready to take the next step to great? Join our Talent Community for job alerts, company updates, and priority resume review.
---
This blog post was created by Megan L., Great West Casualty Company HR Communications Specialist.
© Great West Casualty Company 2020. The material in this publication is the property of Great West Casualty Company unless otherwise noted and may not be reproduced without its written consent by any person other than a current insured of Great West Casualty Company for business purposes. Insured should attribute use as follows: "© Great West Casualty Company 2020. Used with permission by Great West Casualty Company."
This material is intended to be a broad overview of the subject matter and is provided for informational purposes only. Great West Casualty Company does not provide legal advice to its insureds, nor does it advise insureds on employment-related issues. Therefore, the subject matter is not intended to serve as legal or employment advice for any issue(s) that may arise in the operations of its insureds. Legal advice should always be sought from the insured's legal counsel. Great West Casualty Company shall have neither liability nor responsibility to any person or entity with respect to any loss, action, or inaction alleged to be caused directly or indirectly as a result of the information contained herein.