Why You Should Make Road Tests Part of the Hiring Process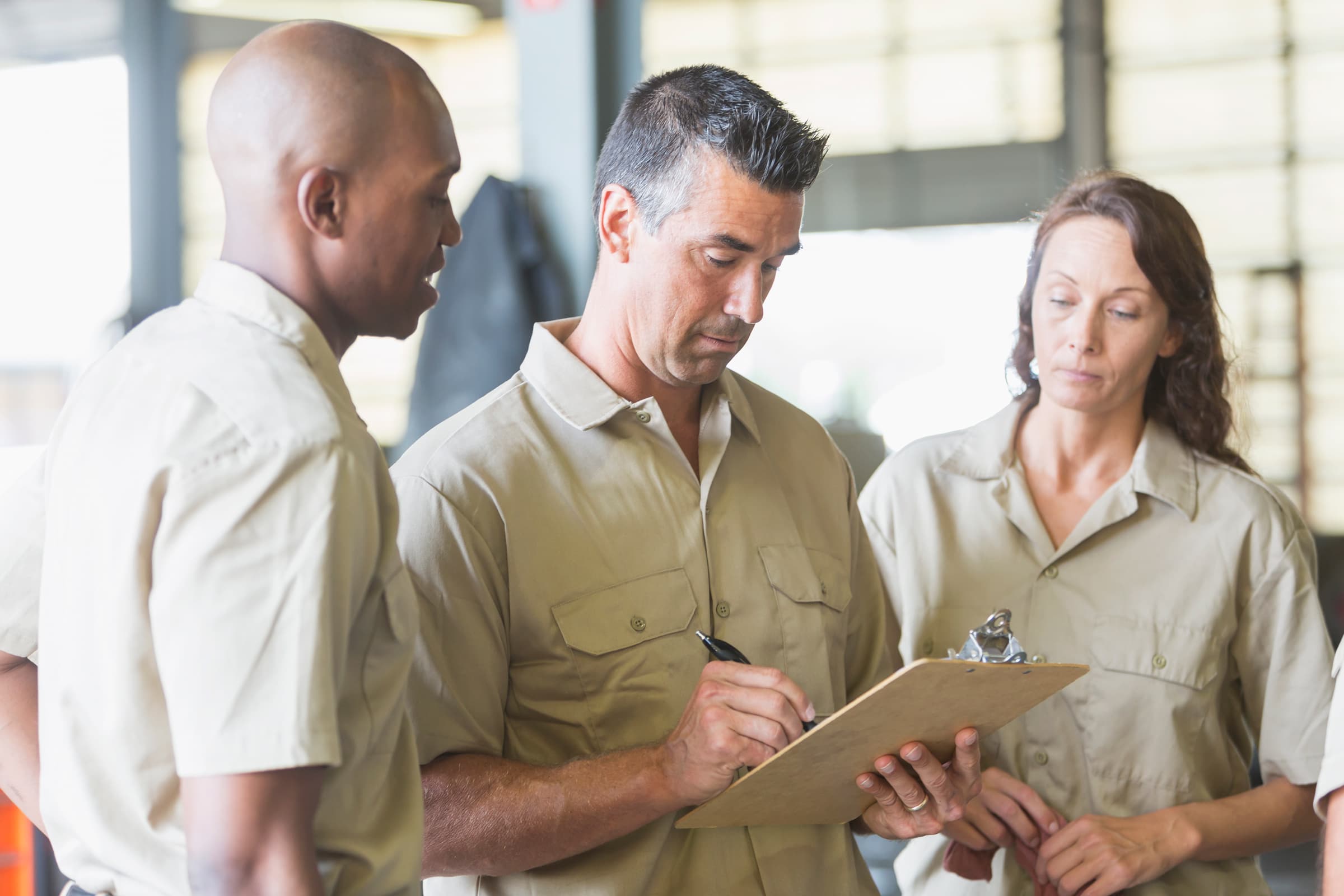 One of the most important responsibilities a motor carrier has is to hire qualified drivers. This critical task, if conducted haphazardly or not performed at all, could have a negative ripple effect across the company and affect productivity, downtime, morale, expenses, and profitability. Due diligence should be given to screening applicants and conducting required background checks, but, arguably, the most reliable method to gauge a driver's abilities and safety attitude is with a comprehensive road test.
WHY CONDUCT A ROAD TEST?
Vetting drivers using a road test accomplishes two things: 1) it shows the driver can safely perform the duties required of the position, and 2) it demonstrates the motor carrier's commitment to safety. While a road test does not guarantee the driver will never be involved in a future crash, it is a good barometer for determining if the driver is high risk. Likewise, a documented road test, along with proof of other safety initiatives, may help minimize a claim if the driver is later involved in an accident.
INCREASED TRAFFIC AND CONGESTION
Summer traffic will see an increase in vacationers, inexperienced teen drivers, motorcyclists, and farm equipment on the roads. Likewise, joggers, bicyclists, and walkers create street crossing dangers. Remind drivers to be attentive to their surroundings and scan the road ahead for potential hazards.
The Federal Motor Carrier Safety Regulations (FMCSR) require road tests for all drivers operating doubles, triples or tanks as well as for those drivers who do not meet the exceptions listed in §391.33. However, even if an applicant is exempted, motor carriers can go above and beyond the regulations and administer a road test. It's better to evaluate the driver's skills firsthand than to trust such a crucial task to the opinions of strangers.
WHO SHOULD CONDUCT A ROAD TEST?
Selecting the right person to conduct the evaluation is just as important as the test itself. Motor carriers should select an experienced individual who can administer the test consistently, be objective, and provide constructive feedback. Preferably, the evaluator will hold a valid CDL with a clean MVR and understand the nuances of driving the equipment used in the test. Furthermore, this person should uphold the company's safety values and be able to identify areas for improvement that can be addressed post-hire but before the driver is released on his or her own. Lastly, a driver cannot conduct a road test on himself/herself per §391.31.
HOW TO CONDUCT A ROAD TEST
Establish a pre-determined route designed to evaluate the applicant in the conditions in which he/she will be expected to work. For instance, if the driver will operate in major cities, the route should include urban driving. Use a checklist to document the driver's results and note areas for improvement. Consider utilizing the "Road Test Evaluation" form, which can be downloaded for free from Great West's portal (www.gwccnet.com). After completing a road test form, the evaluator should sign the document and place it in the driver's qualification file if the driver is hired.
CALL TO ACTION
Conduct a documented road test for each driver-applicant.

Develop post-accident retraining, including a road test, for all drivers involved in a preventable crash.

Conduct a road test on any driver assigned to operate a new type of tractor or trailer.
Note: These lists are not intended to be all-inclusive.
The information in this article is provided as a courtesy of Great West Casualty Company and is part of the Value-Driven® Company program. Value-Driven Company was created to help educate and inform insureds so they can make better decisions, build a culture that values safety, and manage risk more effectively. To see what additional resources Great West Casualty Company can provide for its insureds, please contact your safety representative, or click below to find an agent.
© Great West Casualty Company 2019. The material in this publication is the property of Great West Casualty Company unless otherwise noted and may not be reproduced without its written consent by any person other than a current insured of Great West Casualty Company for business purposes. Insured should attribute use as follows: "© Great West Casualty Company 2019. Used with permission by Great West Casualty Company."
This material is intended to be a broad overview of the subject matter and is provided for informational purposes only. Great West Casualty Company does not provide legal advice to its insureds, nor does it advise insureds on employment-related issues. Therefore, the subject matter is not intended to serve as legal or employment advice for any issue(s) that may arise in the operations of its insureds. Legal advice should always be sought from the insured's legal counsel. Great West Casualty Company shall have neither liability nor responsibility to any person or entity with respect to any loss, action, or inaction alleged to be caused directly or indirectly as a result of the information contained herein.