Strategic Leadership in a Complex World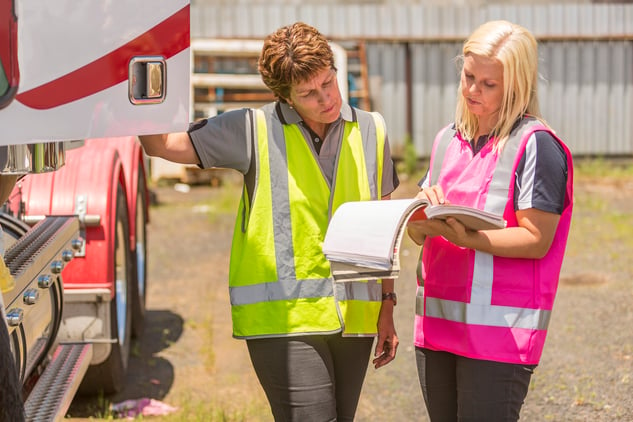 Pandemic or not, we live in a VUCA world. VUCA is an acronym that stands for volatile, uncertain, complex, and ambiguous. This term is used to describe a situation or condition of constant, unpredictable change, and certainly those working in the transportation industry can relate. Adapting to change is a daily occurrence, so here are some strategic leadership tips to help you lead your company in today's VUCA world.
As you are thrown curveballs at the office, step back from the situation to seek clarity. New information may be confusing and lack specifics, so take time to collect the facts before responding. One method that could help is the five-second rule. Before responding, pause five seconds to gather your thoughts.
SEEK INPUT FROM OTHERS
Anticipating change is a good way to stay in front of new challenges. Keep up to date with industry news, and always keep an ear open to customer need and employee issues. Additionally, when faced with a new challenge, seek the advice of others to gain a broader perspective. Sometimes, you may be too close to an issue to see the best solution.
BE FLEXIBLE
The best leaders are able to adapt to change. Avoid a rigid mindset by adopting the antithesis of VUCA. Be understanding, agile, and clear of purpose when tackling adversity. Embrace an ideas culture that encourages input from everyone. Allow issues to be debated, and welcome dissent. This is healthy for the organization.
Also, avoid a dictator style of leadership. Instead, seek a majority consensus on solutions before making the final call. This is a common approach with agile teams. You do not need unanimous consensus, but everyone in the group of decision makers should agree to support the majority's solution even if they disagree.
COMMUNICATE WITH CLARITY
Once a decision is made, clearly communicate the solution to employees. In VUCA situations, where an issue could be complex, help your people understand how the issue impacts them directly as well as how the issue impacts the company, then explain how you reached your decision. Lean on managers and supervisors to field unanswered questions and alleviate any lingering confusion.
SELF-REFLECT
After you make a decision, look back at the process. What could have been done differently or better? How will you or the organization act next time? Strategic planning can help the organization respond quickly and decisively in the midst of an emergency. Take time to consider future VUCA challenges and how best to respond
CALL TO ACTION
Practice the five second rule before responding to a situation or comment.

Create an inner circle of mentors and co-workers with whom you can bounce ideas around.

Be open to new ideas and allow push-back when considering solutions.

Take time to reflect on your actions and look for ways to continually improve.
© Great West Casualty Company 2022. The material in this publication is the property of Great West Casualty Company unless otherwise noted and may not be reproduced without its written consent by any person other than a current insured of Great West Casualty Company for business purposes. Insured should attribute use as follows: "© Great West Casualty Company 2022. Used with permission by Great West Casualty Company."
This material is intended to be a broad overview of the subject matter and is provided for informational purposes only. Great West Casualty Company does not provide legal advice to its insureds, nor does it advise insureds on employment-related issues. Therefore, the subject matter is not intended to serve as legal or employment advice for any issue(s) that may arise in the operations of its insureds. Legal advice should always be sought from the insured's legal counsel. Great West Casualty Company shall have neither liability nor responsibility to any person or entity with respect to any loss, action, or inaction alleged to be caused directly or indirectly as a result of the information contained herein.