Providing a Workplace Free of Known Hazards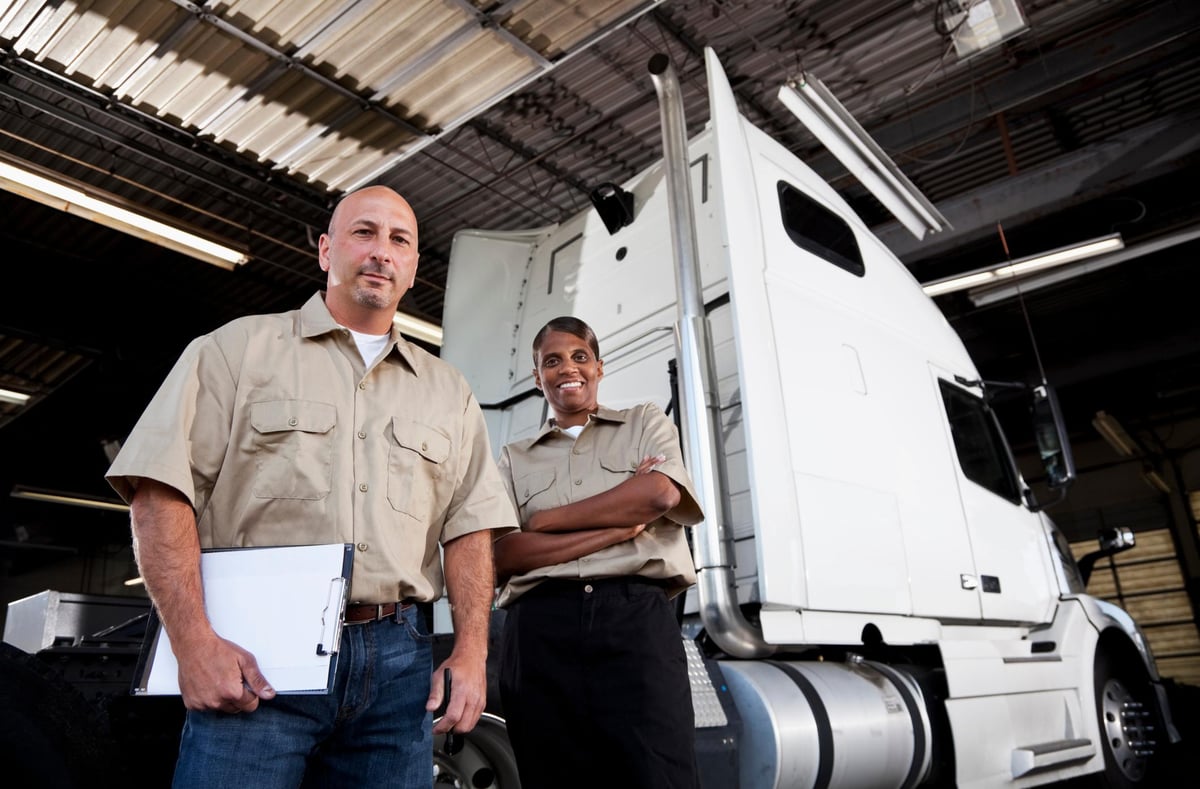 Motor carriers are in a hazardous industry and face four types of loss exposures: financial, property, liability, and personnel. Financial exposures include decreases in revenue resulting from a loss, such as a vehicle crash, as well as increases in expenses. Damage to equipment or your facility are examples of property exposures, while liability exposures involve third-party claims. The final loss exposure category is the most important: personnel. The loss of any worker, especially key personnel, can cause significant business interruption. That is why a motor carrier should be mindful of its responsibility to provide a workplace that is free of known hazards.
According to the Occupational Safety and Health Act of 1970 (OSH Act), companies subject to this law are required to "Provide a workplace free from serious recognized hazards and comply with standards, rules, and regulations issued under the OSH Act." There are other responsibilities included in the OSH Act, but this rule forms the foundation for creating a healthy and positive culture. Motor carriers that commit voluntarily to the law and view their responsibility to comply as a company value are better positioned to experience decreased turnover, fewer lost work days, reduced training costs, and lower workers' compensation premiums, but they cannot do it alone. Employees have responsibilities as well, and only together can the company fully achieve its loss prevention goals.
Unfortunately, not all hazards can be eliminated, but steps can be taken to mitigate hazards so the risk of a loss is minimized. One way to do this is a facility inspection. The OSH Act requires employers to examine workplace conditions to ensure they meet compliance requirements. Employers must also provide safe tools that are properly maintained and train employees on their use. Work areas include the office, shop, warehouse, loading dock, equipment operated such as tractors and trailers, customer facilities, and routes driven. Once hazards are identified, employers can develop an action plan to address them. Those risks deemed unacceptable should be given the highest priority, and the list of identified risks should work down from there. For more information on risk analysis and facility inspections, please contact your agent or safety representative.
Call to Action
Conduct a facility inspection to identify hazards.

Use a risk matrix to identify unacceptable risks.

Implement a plan to reduce or eliminate the company's unacceptable risks.

Create a hazard reporting system for employees.
Source: Occupational Safety and Health Administration (2018). Employer responsibilities. Retrieved from: https://www.osha.gov/as/ opa/worker/employer-responsibility.html
The information in this article is provided as a courtesy of Great West Casualty Company and is part of the Value-Driven® Company program. Value-Driven Company was created to help educate and inform insureds so they can make better decisions, build a culture that values safety, and manage risk more effectively. To see what additional resources Great West Casualty Company can provide for its insureds, please contact your safety representative, or click below to find an agent.
© Great West Casualty Company 2018. The material in this publication is the property of Great West Casualty Company unless otherwise noted and may not be reproduced without its written consent by any person other than a current insured of Great West Casualty Company for business purposes. Insured should attribute use as follows: "© Great West Casualty Company 2018. Used with permission by Great West Casualty Company."
This material is intended to be a broad overview of the subject matter and is provided for informational purposes only. Great West Casualty Company does not provide legal advice to its insureds, nor does it advise insureds on employment-related issues. Therefore, the subject matter is not intended to serve as legal or employment advice for any issue(s) that may arise in the operations of its insureds. Legal advice should always be sought from the insured's legal counsel. Great West Casualty Company shall have neither liability nor responsibility to any person or entity with respect to any loss, action, or inaction alleged to be caused directly or indirectly as a result of the information contained herein.