How to Get and Keep Good Truck Drivers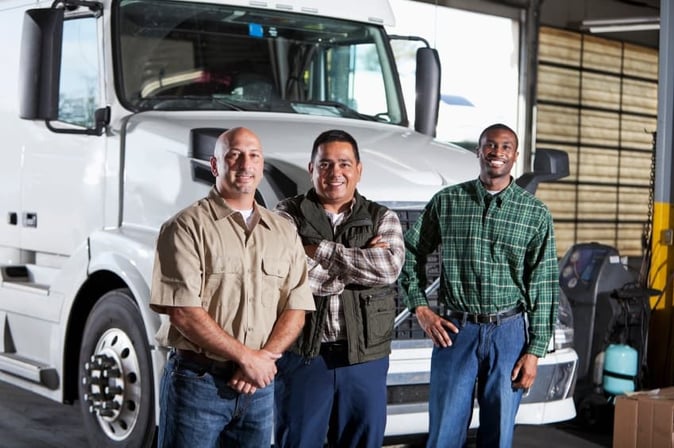 Fleets can see greater success and improved profitability by focusing on getting and keeping good drivers. Besides fuel costs, driver costs are typically a significant expense to a trucking company. It's no secret that tenured, experienced drivers are more operationally effective than less experienced drivers. That experience directly translates to improvements in operational efficiency, and is one of the most important aspects in running a solid, profitable business.
According to a recent panel discussion at TCA's annual convention in Las Vegas, "The driver shortage is already intensifying, with the number of both new and experienced driver applicants down over the last couple of months...". With indicators that the economy is slowly heating up, the demand for quality drivers will only continue to expand.
Trucking companies continue searching for ways to attract and retain quality drivers. More attention is being focused on previously under-utilized or untapped sources, including immigrants, military veterans, and others. The key is to position your organization as one that people want to work at.
Common characteristics of high-performing organizations include standards of excellence. Define the behaviors that will lead to excellence, and define those behaviors and activities that won't be tolerated.
Some of the top reasons we hear drivers talk about leaving a trucking company fall into the following categories (in no particular order):
Compensation - Wages, benefits, bonuses and what they are actually paid for.
Communication - Company policies, newsletters, management and operations feedback, and customer requirements. Keeping the driver informed on changes.
Respect and Honesty - Being truthful and respectful of a driver's time, money, and efforts.
Home Time - Getting home for vacations, holidays, and spending time with their family.
Equipment and Maintenance - Vehicle appearance, comfort, minimum breakdown, and quick repair.
Talk to your company's highest-performing drivers to determine why quality drivers come to your company, why they stay, and what will make the organization more productive, effective, and efficient. Getting driver feedback can help you identify areas of improvement. You will often find that hiring and retaining quality drivers will pay off in the long run, and reduce your risk associated with less-qualified drivers.
For additional information on how to get and keep good truck drivers, contact Great West Casualty Company for any questions or concerns. Also, feel free to contact us with any truck insurance questions or quotes.