Recruiting vs. Retention: How to Keep Your Best Truck Drivers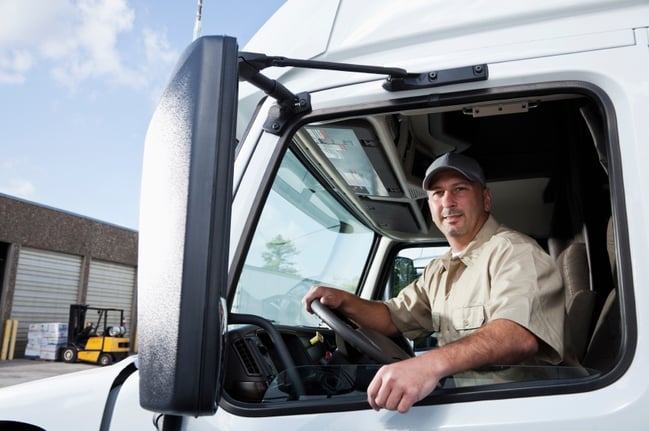 One topic that rears its head during conversations with insureds is the challenge of finding qualified applicants for the fleet. The costs associated with recruiting, orientating, and placing an applicant behind the wheel has been estimated at upwards of $5,000 per driver. With many fleets seeing turnover rates approaching 100% annually, the recruiting budget can quickly add up to a large portion of your annual expenditures.
Many carriers have started to invest more money into retention efforts in order to keep their current drivers and cut down on their recruiting outlays. Entrusting a new applicant with a piece of your equipment is always accompanied by some level of anxiety. No matter how thorough your vetting process, you don't truly know how a driver is going to perform until you get him or her behind the wheel. You need to see how they treat your equipment, interact with your operations staff and customers, and most importantly how they operate on the roadways.
Every company has drivers that have been with you for a period of time. These drivers are aware of your company policies, have a rapport with your employees, understand how your customers are to be treated, and have demonstrated their ability to safely operate on the roadway. These are the drivers you want to keep. The question is what are you doing to keep them from looking for greener pastures? Here's how to keep your best truck drivers.
Many carriers associate retention with higher pay. While pay is important, driver surveys have shown that pay is not the overriding reason why an individual chooses a carrier. Keywords like "respect" and "being part of the team" repeatedly are some of the most important reasons drivers cite when asked why they chose their current carrier.
Retention doesn't have to be an expensive proposition; common courtesy, respect, and a friendly greeting are free! When you can make your staff understand that without the driver on the other end of the phone or QUALCOMM you don't have the need for their services and begin having them treat your drivers accordingly, you've started your retention program.
Retention can come in many shapes and sizes. Many companies have safety related award programs — bonuses for accident-free driving or clean roadside inspections. Do those programs help with retention? Sure they do and you often get the added benefit of lower CSA scores and keeping your equipment on the road too.
Some retention initiatives may just be fun — do you have a year- end banquet or summer picnic for your drivers and their significant others or families? While you may not view this as a retention tool, it is and it can go a long way towards making drivers feel appreciated and part of the team.
There are many things that some carriers do that they don't classify as retention tools — weekly cookouts, cards for birthdays and anniversaries, flowers, or a donation during a time of loss. All are small undertakings that go a long way towards showing drivers they are an important part of the organization without breaking the bank.
The next time you are lamenting the high cost of recruiting and incorporating new drivers into your system, take a couple of minutes and spend a few dollars to retain the drivers you have — it'll be money well spent!
For additional information on recruiting vs. retention, contact Great West Casualty Company for any questions or concerns. Also, feel free to contact us with any truck insurance questions or quotes.
Find all our blogs here.