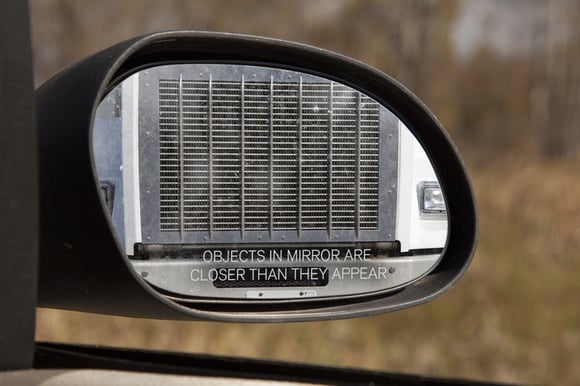 Many factors contribute to rear-end crashes and several involve the decisions made behind the wheel by drivers. These decisions include determining proper following distance, adjusting speed with road conditions, avoiding distractions, and reacting properly to hazards. But there are other factors outside the cab that can also contribute to rear-end crashes, and those serving in leadership roles for a motor carrier play a critical role in helping prevent this type of critical crash.
Across the company, all employees need to understand the factors that can contribute to rear-end crashes, like a driver who speeds or follows too closely, a mechanic who fails to maintain equipment properly, dispatchers who push drivers to take hot loads or route drivers through congested areas, and managers who hire and/or retain drivers who pose a high risk of future crashes. Leaders must ensure safety is integrated into everyone's job so that all employees are working towards a common goal.
Training is another way leadership can visibly demonstrate the company's commitment to preventing rear-end crashes. Setting up kiosks in a driver's lounge or break room so employees can access Great West's online Learning Library is one way to promote awareness. Employees can watch Value-Driven® Driving and over 150 other safety training courses at the terminal, their desk, at home, or on the road. By doing so, leaders can help all employees better recognize the hazards that contribute to rear-end crashes and how to defend against it, such as maintaining a minimum of six seconds following distance, observing the proper speed for conditions, and avoiding distractions.
Accountability is a key element to an effective safety culture. Every department should have performance goals that reflect the company's commitment to preventing crashes. For instance, successful motor carriers have established MVR programs to monitor a driver's MVRs and SMS results on a regular basis. If a red flag violation occurs, such as excessive speeding, this can result in a driver being placed on probation and must meet with a manager on a monthly basis to review their performance. This can also be a performance measure for dispatchers and driver managers.
Leadership can also help prevent rear-end crashes by providing the fleet with technology. While drivers are still the best defense, collision avoidance technology can detect unsafe following distance and assist the driver with braking. Telematics can be installed to report incidents, such as hard braking and speeding, while in-cab cameras are great coaching tools that can help motor carriers better monitor drivers and have been proven to change driving behavior.
CALL TO ACTION
Create a zero-tolerance policy for drivers involved in rear-end crashes
Establish an MVR program to monitor driver

performance

Set safety performance goals for

departments and personnel

Implement technology that can help reduce

the risk of rear-end crashes
The information in this article is provided as a courtesy of Great West Casualty Company and is part of the Value-Driven® Company program. Value-Driven Company was created to help educate and inform insureds so they can make better decisions, build a culture that values safety, and manage risk more effectively. To see what additional resources Great West Casualty Company can provide for its insureds, please contact your Safety Representative, or click below to find an agent.
© Copyright Great West Casualty Company 2017. The material in this publication is the property of Great West Casualty Company unless otherwise noted and may not be reproduced without its written consent by any person other than a current insured of Great West Casualty Company for business purposes. Insured should attribute use as follows: "Used with permission by Great West Casualty Company."
This material is intended to be a broad overview of the subject matter and is provided for informational purposes only. Great West Casualty Company does not provide legal advice to its insureds, nor does it advise insureds on employment-related issues. Therefore, the subject matter is not intended to serve as legal or employment advice for any issue(s) that may arise in the operations of its insureds. Legal advice should always be sought from the insured's legal counsel. Great West Casualty Company shall have neither liability nor responsibility to any person or entity with respect to any loss, action, or inaction alleged to be caused directly or indirectly as a result of the information contained herein.