Ask the Safety Rep: Drug Testing For Motor Carriers Who Lease Drivers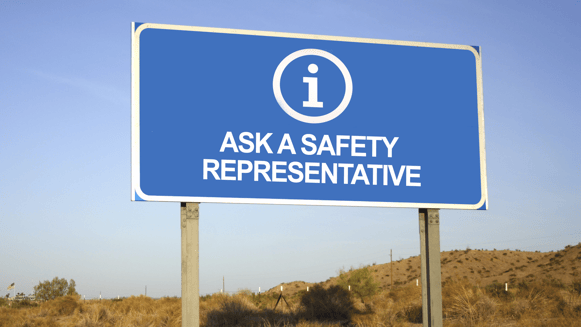 What is the new drug and alcohol testing rule for motor carriers who lease drivers from a staffing agency?
The Federal Motor Carrier Safety Administration (FMCSA) published a notice of enforcement guidance on December 23, 2016, which went into effect immediately. The guidance states, "A motor carrier that leases one or more CDL drivers from a driver staffing agency is responsible for ensuring that each leased driver is participating in a compliant DOT drug and alcohol testing program. The motor carrier remains responsible at all times for ensuring compliance with all of the rules, including random testing for all drivers which they use, regardless of any utilization of third parties to administer parts of the program. Therefore, to use another's program, an employer must make the other program, by contract, consortium agreement, or another arrangement, the employer's own program."
The motor carrier will be held responsible for any non-compliance by the driver staffing agency. Among other requirements, all drug and alcohol testing records must be made available to the employer within two business days, and the employer must be notified of any positive test result.
CALL TO ACTION
Establish a company drug and alcohol testing program
Implement a "zero tolerance" policy for positive drug and alcohol test results
Require driver managers, dispatchers, and supervisors to complete reasonable suspicion training
The information in this article is provided as a courtesy of Great West Casualty Company and is part of the Value-Driven® Company program. Value-Driven Company was created to help educate and inform insureds so they can make better decisions, build a culture that values safety, and manage risk more effectively. To see what additional resources Great West Casualty Company can provide for its insureds, please contact your safety rep, or click here to find an agent.

© Copyright Great West Casualty Company 2017. The material in this publication is the property of Great West Casualty Company unless otherwise noted and may not be reproduced without its written consent by any person other than a current insured of Great West Casualty Company for business purposes. Insured should attribute use as follows: "Used with permission by Great West Casualty Company."
This material is intended to be a broad overview of the subject matter and is provided for informational purposes only. Great West Casualty Company does not provide legal advice to its insureds, nor does it advise insureds on employment-related issues. Therefore, the subject matter is not intended to serve as legal or employment advice for any issue(s) that may arise in the operations of its insureds. Legal advice should always be sought from the insured's legal counsel. Great West Casualty Company shall have neither liability nor responsibility to any person or entity with respect to any loss, action, or inaction alleged to be caused directly or indirectly as a result of the information contained herein.