Cargo Theft Prevention Tips: Don't Let It Happen to You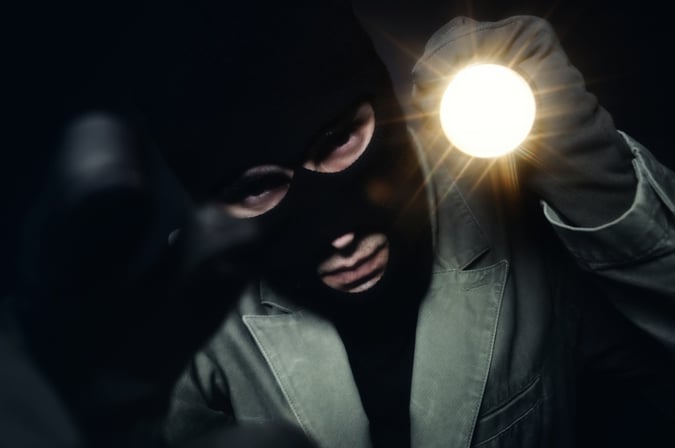 Cargo theft continues to plague the transportation industry. It may seem that cargo theft is a victimless crime, but in actuality it affects all of us because manufacturers price their goods to include a theft component.
While there are several estimates of how much is taken in cargo thefts annually, the FBI estimates place cargo theft at a $20 billion dollar a year industry. The FBI also believes that some cargo theft money goes to funding terrorism.
According to Great West Casualty Company, the high theft areas continue to be Southern California, Florida, Texas, and the Atlanta, Georgia area.
Cargo thieves are becoming very savvy. They drill through bolts, nuts, or rivets on a trailer door and replace them with ones that look the same. They have teams that will do surveillance on a shipper's facility for months, days, or weeks before a theft. They will follow a tractor trailer for five or six hours waiting for the driver to leave it unattended. They will scout truck stops near a shipper to observe trucks that load at a shipper and stop at the nearest truck stop for dinner. There are electronic trailer tracking devices in the market today for carriers to use and devices to disable the engine if the tractor is stolen.
Cargo thefts are preventable - operations and safety need to work closely to prevent cargo theft.
The following are cargo theft prevention tips:
SAFETY MANAGEMENT
Do a thorough background investigation of your drivers. Although not required by law, some carriers also include a criminal background check of all applicants. Some carriers do not allow a driver employed less than ninety days to transport a high value load. Instruct the driver not to discuss their load with anyone-especially over the CB radio. Instruct the driver of your company policy on driving distance before stopping for a break. Issue padlocks or trailer security locks to the driver. Instruct your driver on company policies for parking or dropping a loaded trailer, and locking the vehicle. Instruct them never to leave extra keys in the ignition of the tractor. Train the drivers in Highway Watch.
OPERATIONS MANAGEMENT
Remind drivers of company procedures for driving distance, talking on the CB or cell phone, vehicle security, not dropping loaded trailers, and parking at truck stops. If possible, use team drivers on high value loads. Have the driver notify dispatch when the load is delivered. Instruct the driver to fuel before picking up the high value load.
If a trailer is stolen, please notify Great West Casualty Company immediately.
For additional information on cargo theft and other prevention tips, contact Great West Casualty Company for any questions or concerns. Also, feel free to contact us with any truck insurance questions or quotes.