Ask A Safety Representative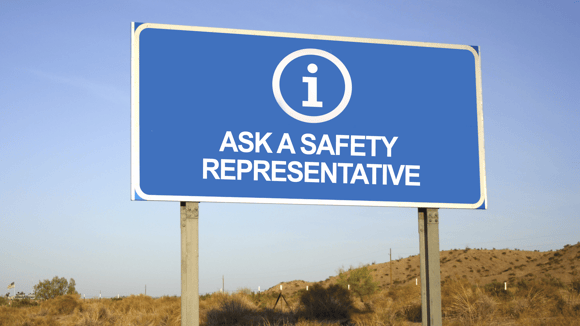 Can a commercial motor vehicle (CMV) be operated in "off-duty" status as a mode of personal transportation as long as it is not loaded and the driver is not under dispatch?
According to DOT Interpretation §395.8, Question 26, "A driver may not operate a laden CMV as a personal conveyance." This time must be logged as on-duty. However, the guidance clarifies that a CMV that is not laden may be operated as a mode of personal conveyance from a driver's home to terminal or from terminal to home. This should be logged as off-duty time. Similarly, time spent traveling short distances between en route lodgings to restaurants in the vicinity of such lodgings should also be recorded as off-duty time.
Prior to receipt of a confirmed negative pre-employment drug screen result, can a motor carrier train a new hire by allowing him to ride only in the passenger seat of a CMV for the purpose of learning where customer sites are located and for training on loading and unloading of the vehicle?
No. According to 49 CFR §382.301, "No employer shall allow a driver, who the employer intends to hire or use, to perform safety-sensitive functions unless the employer has received a controlled substances testing result from the MRO or C/TPA indicating a verified negative result for that driver."
Listed below are the safety-sensitive functions as defined in 49 CFR §382.107:
1. All time at an employer, shipper plant, terminal facility or other property, or on any public property waiting to be dispatched.
2. All time spent inspecting equipment (pre-trip, post trip).
3. All time spent at the driving controls of a CMV.
4. All time, other than driving time, in or upon any commercial motor vehicle except time spent resting in a sleeper berth.
5. All time loading or unloading a vehicle, or attending a vehicle that is being loaded or unloaded.
6. All time repairing, obtaining assistance, or remaining in attendance upon a disabled vehicle.
For more information, contact Great West Casualty Company. Also, if you'd like to request a truck insurance quote, click here or need to find an agent, click here.