Things to Consider When Selecting an ELD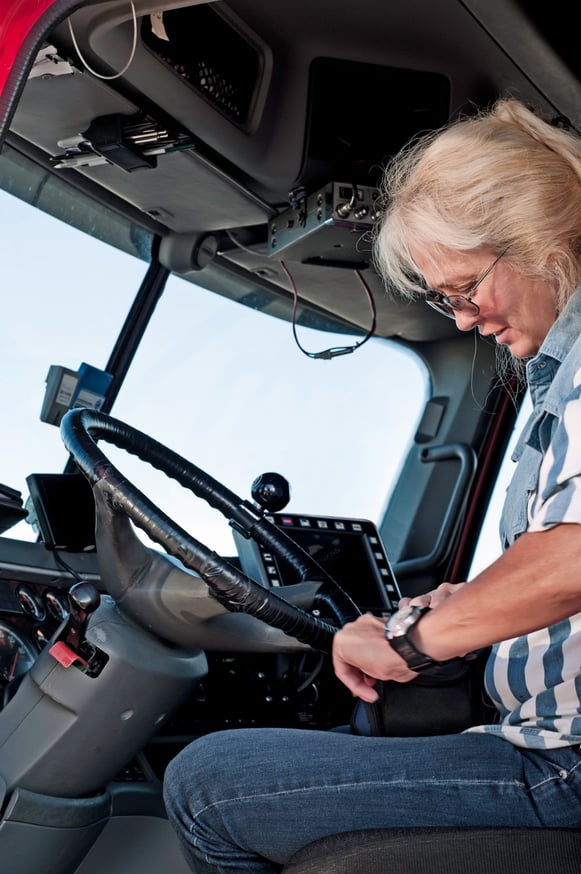 The deadline to equip trucks with electronic logging devices (ELDs) is December 18, 2017. With this date looming, motor carriers should be well into the implementation process. If not, it is highly recommended to begin this process immediately. ELD vendors are warning procrastinating motor carriers that supplies could be slim as the deadline nears and motor carriers should allow at least six months for purchasing the equipment, installation, training, and post-production support.
The first consideration is what type of device fits the motor carrier's operations. For some, a straight and simple logging-only piece of technology to replace hand-written paper logs might be the solution. For others, there might be other bells and whistles that can enhance its operations, such as GPS tracking and engine monitoring. Tracking a truck's location and its cargo is a significant value-added service motor carriers can provide its customers and can improve dispatching efficiency. Likewise, capturing data on driver shifting, speed, hard brakes, etc. is a great tool for driver coaching.
Next, consider the type of device, such as a cell phone, tablet, or laptop that best suits the fleet's needs. This is where training factors into the decision. Consider how tech-savvy the drivers and mechanics are and how much training will be needed to get them up to speed on the equipment. Choosing a vendor that offers training as part of the purchase price is something to investigate. Another equipment issue to consider is deciding on a cell phone or satellite-based system. Keep in mind that cell phone coverage could be lost in certain areas of the country, so research how this is best managed.
And lastly, understand the various costs per unit associated with these devices. There will be expenses for purchasing or leasing, installation, access fees, system time charges, and ongoing support to name a few. When comparing products, be cautious about making a selection based on what is least expensive but rather which offers the greatest value.
Please keep in mind this is not an all-inclusive list of things to consider when purchasing ELDs. For additional questions, the FMCSA has a "Frequently Asked Questions" webpage set up to help in this area. Likewise, try asking each vendor for references who would be willing to discuss their experience with the product and vendor. You can also try contacting nearby motor carriers who have implemented ELDs and pick their brain for answers. Your Great West Safety Representative and agent are also available to answer your questions.
If you have any questions or want more information, please click the Contact Us button below. If you would like to find one of our agents, please click here.
© Copyright Great West Casualty Company 2017. The material in this publication is the property of Great West Casualty Company unless otherwise noted and may not be reproduced without its written consent by any person other than a current insured of Great West Casualty Company for business purposes. Insured should attribute use as follows: "Used with permission by Great West Casualty Company."
This material is intended to be a broad overview of the subject matter and is provided for informational purposes only. Great West Casualty Company does not provide legal advice to its insureds, nor does it advise insureds on employment-related issues. Therefore, the subject matter is not intended to serve as legal or employment advice for any issue(s) that may arise in the operations of its insureds. Legal advice should always be sought from the insured's legal counsel. Great West Casualty Company shall have neither liability nor responsibility to any person or entity with respect to any loss, action, or inaction alleged to be caused directly or indirectly as a result of the information contained herein.