2017 CVSA International Roadcheck Dates Announced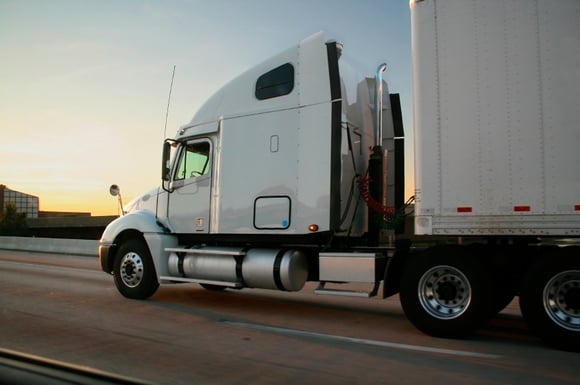 The Commercial Vehicle Safety Alliance (CVSA) will hold its 30th annual International Roadcheck Enforcement Event from June 6-8, 2017. The event is the largest targeted enforcement program for commercial motor vehicles. During last year's 3-day event, nearly 63,000 vehicles were inspected in the United States, Canada, and Mexico.
Each year, the CVSA spotlights a particular category of violations during Roadcheck; cargo securement is the focus this year. According to the Federal Motor Carrier Safety Administration (FMCSA), drivers are required to properly secure materials to prevent items not only from shifting during transit, but also from falling off of the vehicle.
To help prepare for Roadcheck, CVSA has published some helpful Cargo Securement Tips, reminding carriers to:
Understand cargo securement standards, regulations, and other additional requirements that come with transporting specific types of cargo, including hazardous materials.
Properly secure loads, including equipment. CVSA adds that the use of bungee cords and tarp straps is prohibited as a primary securement for loads.
Make sure tie-downs are not damaged or worn. CVSA's out-of-service criteria can help drivers determine if the condition of materials used in cargo securement is acceptable.
Roadcheck participants will also undergo a 37-step inspection which includes "an examination of both driver operating requirements and vehicle mechanical fitness." The mechanical fitness assessment will include a vehicle inspection and a maintenance check on items like brakes, frames, fuel systems, steering mechanisms, and more. Inspectors will also be checking for seat belt usage and the influence of alcohol and/or drugs. In addition, drivers will be required to provide their driver's license, hours-of-service documentation, shipping papers, and motor carrier registration.
According to the CVSA, Roadcheck provides the opportunity to educate the public and industry about vehicle safety and inspections. Learn more about the International Roadcheck Enforcement Event.
The information in this article is provided as a courtesy of Great West Casualty Company and is part of the Value-Driven® Company program. Value-Driven Company was created to help educate and inform insureds so they can make better decisions, build a culture that values safety, and manage risk more effectively. To see what additional resources Great West Casualty Company can provide for its insureds, please contact your safety rep or click below to find an agent.
© Copyright Great West Casualty Company 2017. The material in this publication is the property of Great West Casualty Company unless otherwise noted and may not be reproduced without its written consent by any person other than a current insured of Great West Casualty Company for business purposes. Insured should attribute use as follows: "Used with permission by Great West Casualty Company."
This material is intended to be a broad overview of the subject matter and is provided for informational purposes only. Great West Casualty Company does not provide legal advice to its insureds, nor does it advise insureds on employment-related issues. Therefore, the subject matter is not intended to serve as legal or employment advice for any issue(s) that may arise in the operations of its insureds. Legal advice should always be sought from the insured's legal counsel. Great West Casualty Company shall have neither liability nor responsibility to any person or entity with respect to any loss, action, or inaction alleged to be caused directly or indirectly as a result of the information contained herein.