Ask Safety: Where Can I Get DOT Compliance Materials?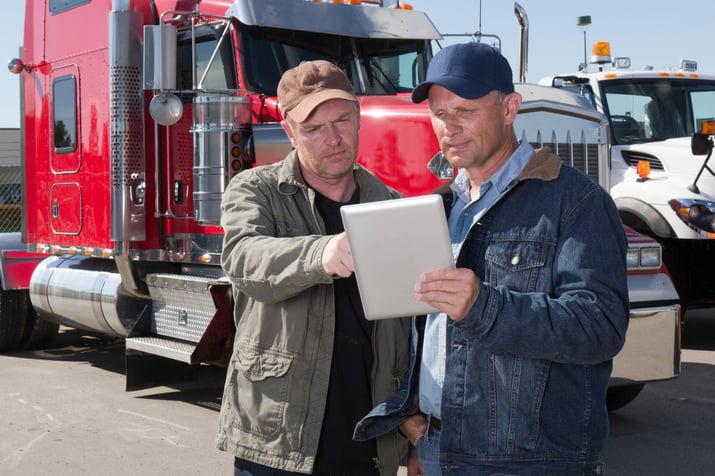 WHERE CAN I GET LOW-COST OR FREE DOT COMPLIANCE MATERIALS?
Motor carriers will be pleased to discover new safety and compliance resources available for free at the Federal Motor Carrier Safety Administration's (FMCSA) Motor Carrier Safety Planner website. The website provides excellent tools for motor carriers and can be customized so users can save notes, bookmark items, and highlight sections of the Motor Carrier Safety Planner most relevant to your business. Log in using your U.S. DOT # and PIN to get started.
The Motor Carrier Safety Planner includes a a great deal of helpful information but the Forms Library will prove invaluable to motor carriers. The Forms Library is where motor carriers can find all of the required forms needed to meet DOT regulatory compliance requirements. The documents are FREE to download and include:
CARRIER COMPLIANCE QUESTIONNAIRE
This form can be used to conduct a mock compliance audit. The Carrier Compliance Questionnaire is not all-inclusive but can help a motor carrier identify areas for improvement.
DRIVER QUALIFICATION FILE CHECKLIST
The form can be used to verify that your driver qualification (DQ) files are current and complete. The form also includes the retention period requirements for the required records.
DRIVER'S APPLICATION FOR EMPLOYMENT
Motor carriers are allowed to use their own employment applications, but this form is provided as an option. A signed and completed application is required per 49 CFR Part 291.21.
SAFETY PERFORMANCE HISTORY RECORDS REQUEST
Motor carriers must continue to manually request an applicant's safety performance history records for any employment prior to January 6, 2020. Employment after this date requires a query in the FMCSA's Drug & Alcohol Clearinghouse.
CALL TO ACTION
Log into the FMCSA's Motor Carrier Safety Planner website and create a customized planner.

Use the Carrier Compliance Questionnaire form to conduct a mock DOT compliance audit.

Download the Driver Qualification File Checklist form and audit all DQ files for completion.
Note: These lists are not intended to be all-inclusive.
The information in this article is provided as a courtesy of Great West Casualty Company and is part of the Value-Driven® Company program. Value-Driven Company was created to help educate and inform insureds so they can make better decisions, build a culture that values safety, and manage risk more effectively. To see what additional resources Great West Casualty Company can provide for its insureds, please contact your safety representative, or click below to find an agent.
© Great West Casualty Company 2020. The material in this publication is the property of Great West Casualty Company unless otherwise noted and may not be reproduced without its written consent by any person other than a current insured of Great West Casualty Company for business purposes. Insured should attribute use as follows: "© Great West Casualty Company 2020. Used with permission by Great West Casualty Company."
This material is intended to be a broad overview of the subject matter and is provided for informational purposes only. Great West Casualty Company does not provide legal advice to its insureds, nor does it advise insureds on employment-related issues. Therefore, the subject matter is not intended to serve as legal or employment advice for any issue(s) that may arise in the operations of its insureds. Legal advice should always be sought from the insured's legal counsel. Great West Casualty Company shall have neither liability nor responsibility to any person or entity with respect to any loss, action, or inaction alleged to be caused directly or indirectly as a result of the information contained herein.