Seasonal Affective Disorder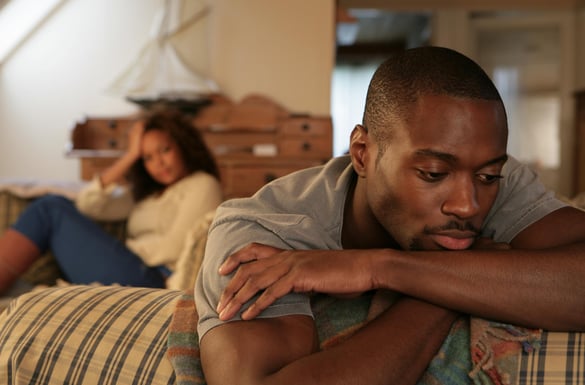 Seasonal Affective Disorder (SAD) is a form of major depression that is typically associated with the change of seasons. SAD can occur in the winter or summer months but is most common during periods of reduced daylight hours and colder temperatures. This psychological condition can seriously affect a person's health and wellness. SAD can also act as a distraction and lead to a vehicle crash or workplace injury. Here are some warning signs of SAD and some suggestions on how to address the issue either for you or someone you know:
Recognize the Hazards
Major depression (part of SAD)*
Frequent and lasting feelings of depression

Loss of interest in enjoyable activities

Problems sleeping

Changes in appetite or weight

Feelings of sluggishness or agitation

Difficulty concentrating

Thoughts of death or suicide

Family history of depression
Winter-onset SAD*
Irritability

Tiredness or low energy

Problems getting along with other people

Hypersensitivity to rejection

Oversleeping

Cravings for foods high in carbohydrates

Weight gain

Age - young people have a higher risk of winter SAD
Summer-onset SAD*
Depression

Trouble sleeping (insomnia)

Weight loss

Poor appetite

Agitation or anxiety
Know the Defense
Lifestyle and home remedies
Open window blinds

Sit closer to bright windows

Communicate regularly with friends, family, and coworkers

Take frequent walks

Get outside, even if briefly, on colder days

Exercise regularly

Eat healthier, portion-controlled meals and avoid carbohydrates
Medical treatment
Phototherapy (light therapy) - Sitting in front of a special light box that exposes you to bright light that mimics natural outdoor light may help improve your mood.
Medications - Doctor-prescribed antidepressant medications may help prevent depressive episodes.
Psychotherapy - Individual counseling by a professional psychologist can help you change negative thoughts and behaviors, manage stress, and cope with SAD.
*Source: www.mayoclinic.com
Note: These lists are not intended to be all-inclusive.
The information in this article is provided as a courtesy of Great West Casualty Company and is part of the Value-Driven® Company program. Value-Driven Company was created to help educate and inform insureds so they can make better decisions, build a culture that values safety, and manage risk more effectively. To see what additional resources Great West Casualty Company can provide for its insureds, please contact your safety representative, or click below to find an agent.
© Great West Casualty Company 2018. The material in this publication is the property of Great West Casualty Company unless otherwise noted and may not be reproduced without its written consent by any person other than a current insured of Great West Casualty Company for business purposes. Insured should attribute use as follows: "© Great West Casualty Company 2018. Used with permission by Great West Casualty Company."
This material is intended to be a broad overview of the subject matter and is provided for informational purposes only. Great West Casualty Company does not provide legal advice to its insureds, nor does it advise insureds on employment-related issues. Therefore, the subject matter is not intended to serve as legal or employment advice for any issue(s) that may arise in the operations of its insureds. Legal advice should always be sought from the insured's legal counsel. Great West Casualty Company shall have neither liability nor responsibility to any person or entity with respect to any loss, action, or inaction alleged to be caused directly or indirectly as a result of the information contained herein.