To All the Truck Drivers, we Say Thank You!
At Great West Casualty Company, we are committed to being a trusted and dependable partner to those who make their living transporting our nation's goods. With more than 65 years of serving motor carriers, Great West takes pride in being there when you need us.
During Truck Driver Appreciation Week, which runs from Sept. 11-17, Great West is honored to say thank you to the 3.6 million professional truck drivers across America.
These drivers carry more than 70 percent of our nation's freight, including millions of loads of food, medicine, building materials, and other products from coast to coast.
Motor carriers have a role, too, helping to maintain a positive image for the trucking industry. Upholding high standards for safe delivery of goods is crucial. Great West commends truck drivers everywhere who are dedicated to delivering their cargo in a safe and timely manner.
During this important week, Great West Casualty Company commends all those who keep America moving every day. Because of you, our shelves are stocked, our families are safe, and America is able to thrive and prosper.
We ask you to join us in thanking these heroes on the road. Watch for Great West's team to be on the road during Truck Driver Appreciation Week handing out lunches and gift bags to truck drivers.
Thank you Truck Drivers!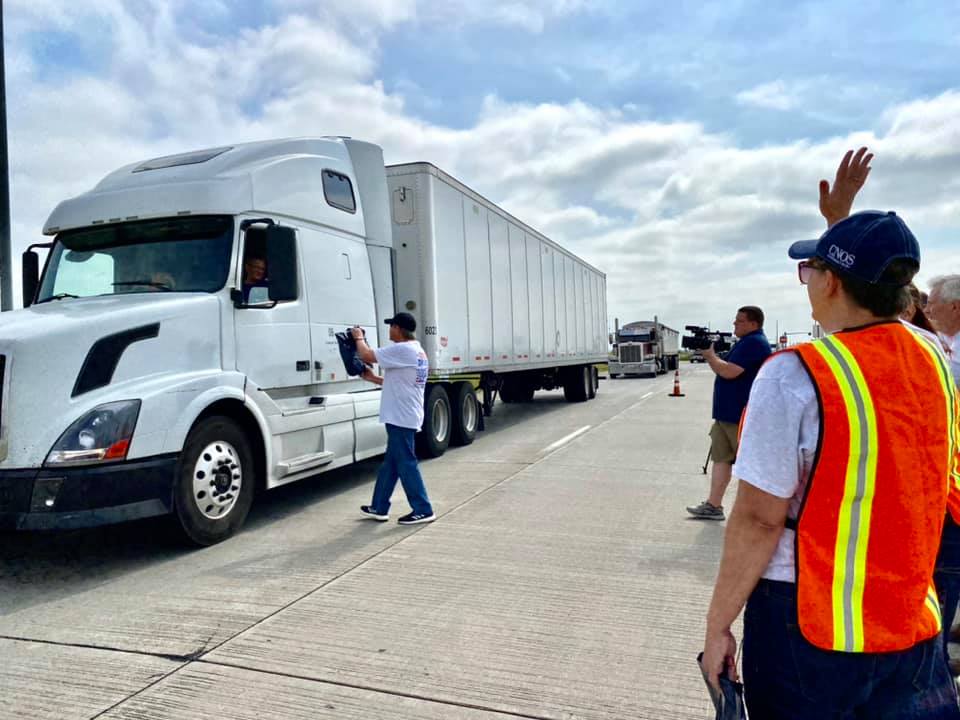 © Great West Casualty Company 2022. This content is the property of Great West Casualty Company unless otherwise noted and may not be reproduced without its written consent by any person other than affiliates and current insureds of Great West Casualty Company. Attribution should read as follows: "© Great West Casualty Company 2022. Used with permission by Great West Casualty Company."
This material is intended to be a broad overview of the subject matter and is provided for informational purposes only. Great West Casualty Company does not provide legal advice to its insureds, nor does it advise insureds on employment-related issues. Therefore, the subject matter is not intended to serve as legal or employment advice for any issue(s) that may arise in the operations of its insureds. Legal advice should always be sought from the insured's legal counsel. Great West Casualty Company shall have neither liability nor responsibility to any person or entity with respect to any loss, action, or inaction alleged to be caused directly or indirectly as a result of the information contained herein.