Tips for evaluating driver applicants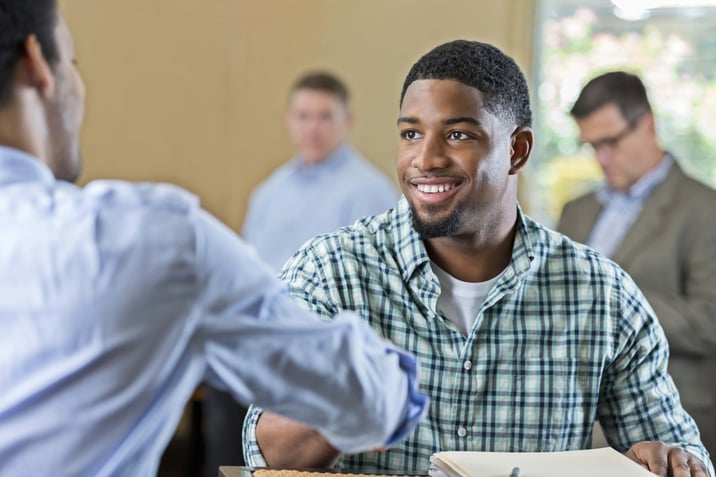 It is no secret there is a driver shortage for motor carriers. Enticing candidates to enter this career field is challenging enough, but finding the quality candidates and keeping them is equally difficult. Be that as it may, it is important to properly screen driver applicants.
It is not enough to accept an applicant based solely on word of mouth or referrals. Motor carriers should incorporate a practice of due diligence to assess a driver's knowledge, skills, and attitude.
With this in mind, the following is a sample set of questions and tips to consider as part of your evaluation of driver applicants. This list is not intended to be all-inclusive and is meant for educational purposes. Feel free to add these ideas to your existing screening processes and tailor them to best suit your operations.
The pre-trip vehicle inspection is a great opportunity for an evaluator to watch how a driver conducts him or herself outside of the vehicle. As the driver responds to your questions, listen to his or her reasoning and attention to detail.
Why is it important to conduct a pre-trip vehicle inspection?
What is your process for conducting a pre-trip vehicle inspection?
What would you do if you found a defect?
When should you conduct a vehicle inspection?
ROAD TEST
Conducting a road test is optional in lieu of the applicant's valid commercial driver's license (CDL), but you should consider making this a mandatory step in the screening process. Observing a driver's abilities and attitude behind the wheel is the best way to verify he or she is capable of performing the job. Be sure to document the road test and have it signed by the applicant and test evaluator. The road test should include a variety of driving situations, such as over-the-road driving, parking, loading/unloading, and conditions the driver can expect to work in.
How confident is the driver in operating the equipment?
Did the applicant turn off his or her cell phone before driving?
Can the driver explain how to calculate proper following distance?
Did the driver use three-point contact getting in and out of the vehicle?
JOB INTERVIEW
A one-on-one job interview — be it in person or on the phone — allows the motor carrier to engage in a conversation with the applicant. An interview can be very telling, especially if the interviewer can get the applicant to talk about his or her driving experience. Use this opportunity to gauge the applicant's ability to problem solve, communicate, and fit into the company culture.
Did the driver overestimate his or her capabilities/experience?
Is the driver trained on or familiar with the tasks being asked to perform?
What motivates the driver, such as money, on-time delivery, safety, etc.?
How does the driver respond to adversity, like a breakdown or traffic delays?
CALL TO ACTION
Conduct a cost analysis to determine the price of installing dash cameras fleet-wide.

Evaluate current driver coaching practices for effectiveness and identify areas needing improvement.

Solicit feedback from the operations team, including drivers, on the use of dash cameras.
The information in this article is provided as a courtesy of Great West Casualty Company and is part of the Value-Driven® Company program. Value-Driven Company was created to help educate and inform insureds so they can make better decisions, build a culture that values safety, and manage risk more effectively. To see what additional resources Great West Casualty Company can provide for its insureds, please contact your safety representative, or click below to find an agent.
© Great West Casualty Company 2022. The material in this publication is the property of Great West Casualty Company unless otherwise noted and may not be reproduced without its written consent by any person other than a current insured of Great West Casualty Company for business purposes. Insured should attribute use as follows: "© Great West Casualty Company 2022. Used with permission by Great West Casualty Company."
This material is intended to be a broad overview of the subject matter and is provided for informational purposes only. Great West Casualty Company does not provide legal advice to its insureds, nor does it advise insureds on employment-related issues. Therefore, the subject matter is not intended to serve as legal or employment advice for any issue(s) that may arise in the operations of its insureds. Legal advice should always be sought from the insured's legal counsel. Great West Casualty Company shall have neither liability nor responsibility to any person or entity with respect to any loss, action, or inaction alleged to be caused directly or indirectly as a result of the information contained herein.