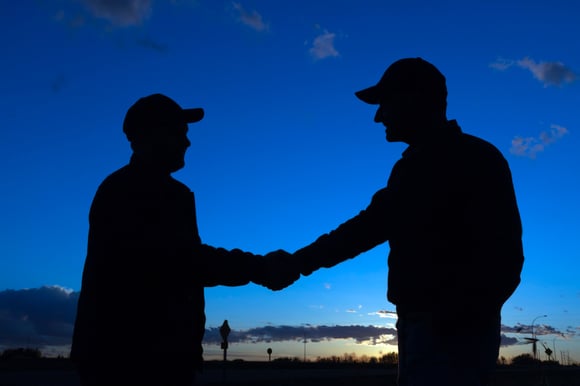 "Earned. Never given." is a phrase used by the Marine Corps to describe the golden eagle, anchor, and globe emblem presented to all graduates of basic military training. This emblem is worn proudly by Marines and reflects the hard work, dedication, skill, and self-discipline exhibited during the grueling 13-week program. However, every service member will attest that the standards for professionalism only go up after graduation. Wearing the uniform of the United States military carries an obligation to conduct oneself with honor, integrity, and accountability.
The same standards of professionalism apply to civilians as well, especially professional truck drivers. From physical appearance and safe driving behaviors to customer service and turning in required paperwork on time and accurately, a professional truck driver can cast a positive image on himself or herself as well as their employer and the trucking industry as a whole. This personal branding has a profound impact on every driver's livelihood. As motor carriers compete for business and try to attract new drivers to the industry, the professionalism of current drivers can play a big role in the company's success. A clean-cut, well-mannered driver with an exemplary safety record creates a positive image to shippers and receivers, which can help increase revenue and decrease losses. This level of professionalism, in turn, can potentially lead to better pay and benefits, increased home time, newer equipment, and "spirit de corps" shared with a new era of knights on the road.
If you have any questions on the above article, please contact Great West Casualty Company by clicking below. If you need to request a quote for trucking insurance, click here or need to find an agent, click here.