Do Your Employees Share Your Values?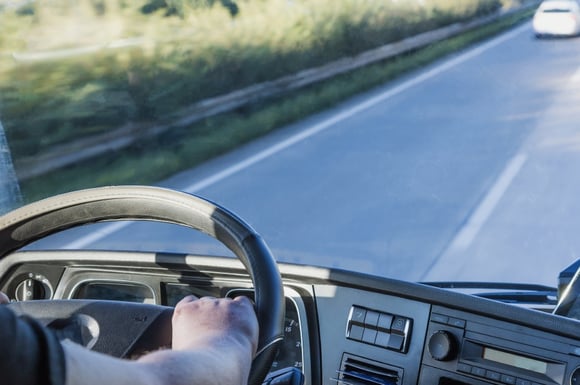 As an effective leader, you very likely have a core set of standards and principles which you are not willing to tolerate any compromise on. Most would refer to these deeply held standards as your set of values. While priorities will often change as circumstances change, your personal values do not change. They are not subject to compromise.
Some examples of common values include honesty and integrity. Teamwork and trust are integral to a successful business endeavor. Dishonesty or a lack of integrity destroy our ability to forge and nurture the kind of relationships that are essential to our shared success.
The foregoing is a simple but powerful concept in Great West's Value Driven Driving education modules. Applying a set of values to safe driving and safe working is a clarifying experience. Driving is something we all do everyday.
What are your "zero compromise" standards from a safety, working, and safe driving standpoint? In other words, what standards of behavior and performance do you expect to be performed by your employees with zero compromise?
Most every trucking company will have a safety manual filled with useful guidance on safe working and safe driving standards; wearing seat belts, and various procedures. Still, if a well-written policy manual were the main pathway to solid safety performance, it would be exceedingly easy to hand out some manuals and prop up your feet!
So, what causes those written policies and procedures to take on real meaning? Your set of values, you (and your team's) passion toward these values and the culture it defines.
A good friend works as director of safety for a 200 truck LTL and truckload fleet. He believes strongly in a solid and thorough road test for all applicants and takes a hard look at non-driving activities that contribute to risk of driver injury.
A few years ago this friend had conditionally hired an individual from outside the area. He brought him in on a bus to go through new driver orientation after passing a road test and pre-employment drug and alcohol test. Prior to the road test, the driver had gotten into the cab and was coming back out to conduct a walk around inspection.
The driver jumped front first out of the truck. My friend told the applicant on the spot "we don't do that around here, we use a three-point entry and exit because we don't want you to get hurt!" The applicant seemed to acknowledge this and continued on, stepping onto the deck to check the air lines to the trailer. How did the driver get down from the deck? You might have guessed it, he jumped down face first.
My friend, the safety director, told him on the spot, "you just failed our performance evaluation.... we will get you a bus ticket home." How soon do you think news of this kind of accountability traveled to other employees? It spread like wild fire!
Needless to say, if they did not already know, everyone was reminded of how important it is to use three-point entry and exit. That, my friends, is safety culture. It is a tangible demonstration of what is valued within this organization and what is zero compromise for the benefit of everyone.
Note: These lists are not intended to be all-inclusive.
The information in this article is provided as a courtesy of Great West Casualty Company and is part of the Value-Driven® Company program. Value-Driven Company was created to help educate and inform insureds so they can make better decisions, build a culture that values safety, and manage risk more effectively. To see what additional resources Great West Casualty Company can provide for its insureds, please contact your safety representative, or click below to find an agent.
© Great West Casualty Company 2022. The material in this publication is the property of Great West Casualty Company unless otherwise noted and may not be reproduced without its written consent by any person other than a current insured of Great West Casualty Company for business purposes. Insured should attribute use as follows: "© Great West Casualty Company 2022. Used with permission by Great West Casualty Company."
This material is intended to be a broad overview of the subject matter and is provided for informational purposes only. Great West Casualty Company does not provide legal advice to its insureds, nor does it advise insureds on employment-related issues. Therefore, the subject matter is not intended to serve as legal or employment advice for any issue(s) that may arise in the operations of its insureds. Legal advice should always be sought from the insured's legal counsel. Great West Casualty Company shall have neither liability nor responsibility to any person or entity with respect to any loss, action, or inaction alleged to be caused directly or indirectly as a result of the information contained herein.