Disaster Planning: Plan and Protect Your Future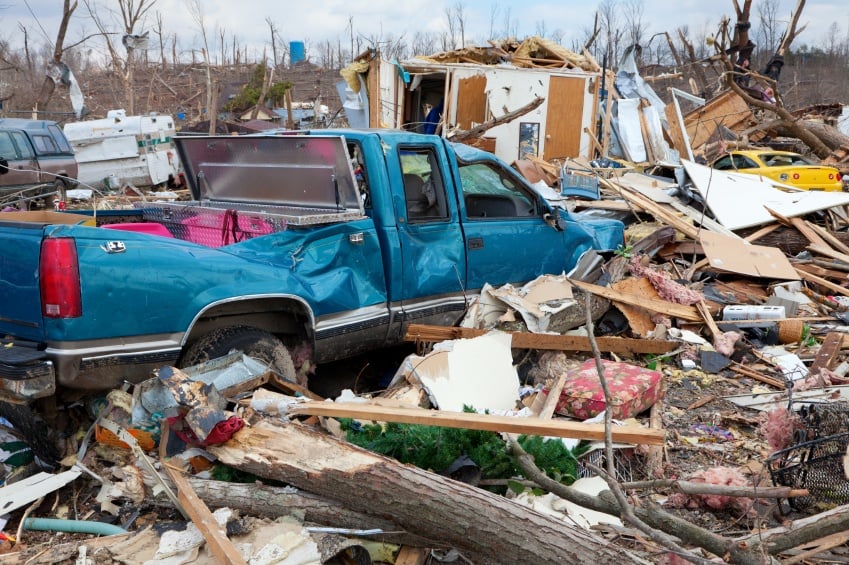 Is your organization prepared for a disaster or an emergency? Organizations who have a plan in place may recover more quickly, whereas others may shut their doors permanently after a short disruption to their business.
When Hurricane Katrina hit the Gulf Coast over ten years ago, the entire country came to the rescue with volunteers and aid. Insurance companies were there to help make their insureds whole again. Even with the relief effort, many companies that were once successful had to close their doors permanently, and employees were forced to leave the region to find work.
Every part of the country is exposed to natural or man-made disasters. Most often it's something on a much smaller scale. The smallest scale disaster, like a broken water pipe, could flood your dispatch office, disabling the phone and computer systems. Could dispatching still be done? Would loads be lost?
For instance, what if power is lost due to a storm knocking out power lines? Will your top shipper operate its warehouse? Will there be any loads to move? What effect would this have on your business? How long could you stay in business without the revenue from this relationship? Let's examine the essential steps of a successful disaster plan.
Be committed to allocating resources to developing a plan.
Review insurance policies and discuss concerns with your agent to make sure you are adequately insured.
Assign the responsibilities to a dependable employee.
Identify possible disasters or emergencies.
Ask questions of key customers, vendors, and suppliers to make sure they have a plan. If a plan is not in place, encourage them to implement one.
Once a plan is in place, roll it out to everyone at all levels of the company.
Monitor the plan. Regularly review the plan and update it as the environment and players change (for instance, key managers who are charged with carrying out the plan). Take time to run scenarios.
In the trucking industry there are some unique situations that need to be addressed in this plan:
Separation of Risk - Are trucks regularly concentrated in one terminal during weekends or holidays? Disasters do not take vacations, one event could take out all equipment.
Relocation - Are arrangements made for an alternative facility?
Funds or Credit - Is money available to expedite recovery?
Contingency Plan - Is there a plan for alternative loads if a key shipper is shut down for an extended period?
Records - Are irreplaceable documents, accounts receivable, etc stored in duplicate at an off- site location? Could you pass a DOT audit without these records?
Employees - Do procedures quickly account for employees (primary and alternative contact numbers along with a plan if communications are down)?
Key Employees - Have you informed key employees about what could happen in a long-term shutdown when no revenue is coming in? It is important to let them know that they may be working long, stressful hours to get things up and running again.
Evacuation Plan - Do you have a plan to preserve employees?
The information in this article is provided as a courtesy of Great West Casualty Company and is part of the Value-Driven® Company program. Value-Driven Company was created to help educate and inform insureds so they can make better decisions, build a culture that values safety, and manage risk more effectively. To see what additional resources Great West Casualty Company can provide for its insureds, please contact your safety representative, or click below to find an agent.
© Great West Casualty Company 2018. The material in this publication is the property of Great West Casualty Company unless otherwise noted and may not be reproduced without its written consent by any person other than a current insured of Great West Casualty Company for business purposes. Insured should attribute use as follows: "© Great West Casualty Company 2018. Used with permission by Great West Casualty Company."
This material is intended to be a broad overview of the subject matter and is provided for informational purposes only. Great West Casualty Company does not provide legal advice to its insureds, nor does it advise insureds on employment-related issues. Therefore, the subject matter is not intended to serve as legal or employment advice for any issue(s) that may arise in the operations of its insureds. Legal advice should always be sought from the insured's legal counsel. Great West Casualty Company shall have neither liability nor responsibility to any person or entity with respect to any loss, action, or inaction alleged to be caused directly or indirectly as a result of the information contained herein.