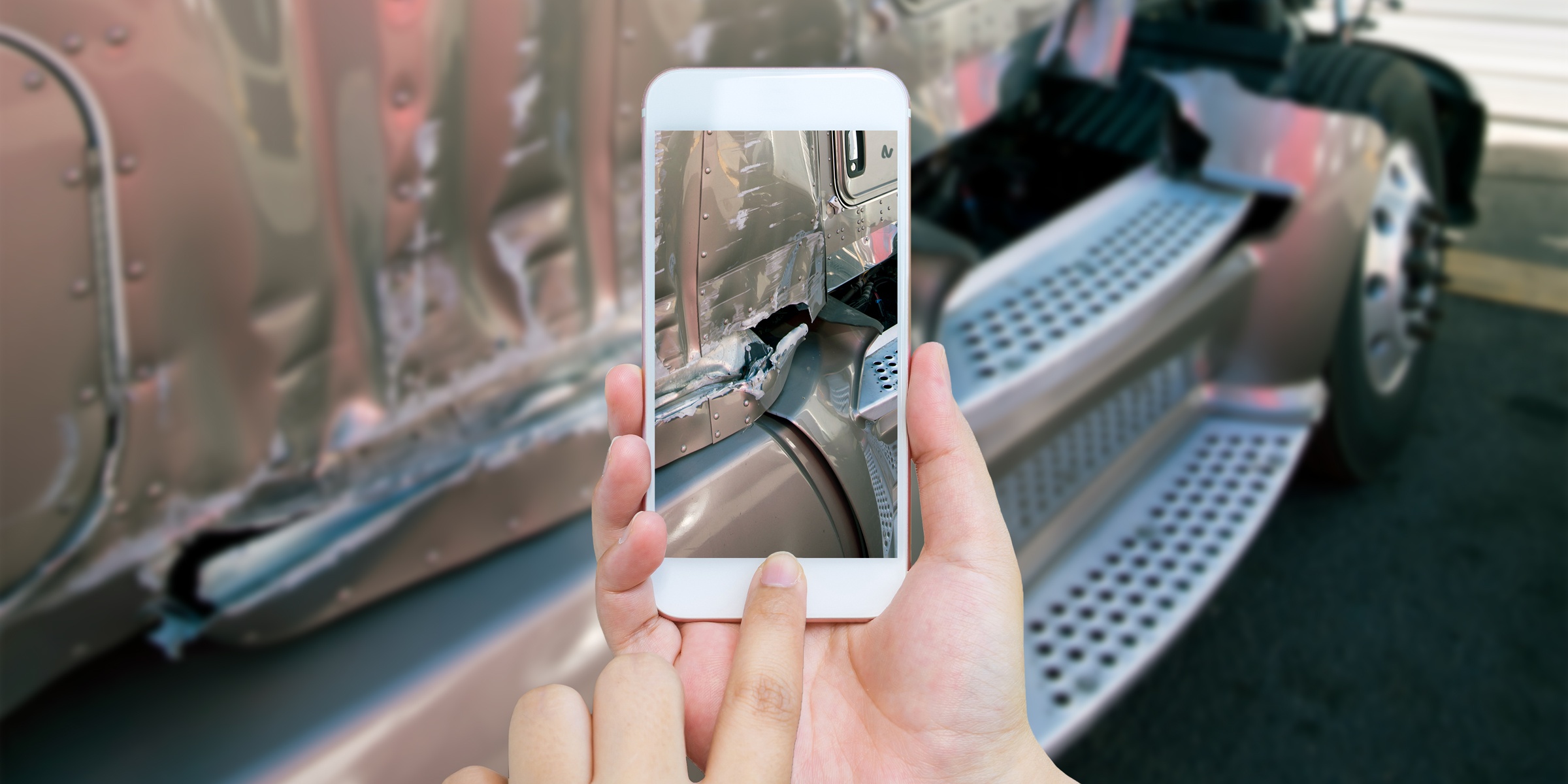 In the event a driver is involved in a vehicle crash, how he or she responds immediately following the incident is critical to minimizing business interruptions and the potential severity of financial losses. Read the crash scene procedures below and discuss the suggested practices with your employer.
Assuming you are uninjured and coherent following a crash, follow these crash-scene procedures. If you are severely injured, wait for emergency responders. Do not leave your vehicle unless danger is imminent.
Secure the Scene
Stop your vehicle. Turn on the emergency flashers. Shut off your engine. Do not move your vehicle

until the police arrive.

Set out warning devices to alert other drivers and protect the scene.
Assist the injured, but do not move anyone; wait for medical assistance.
Stay at the scene. Be polite and courteous.
Make Notifications
Dial 9-1-1 to call the police and request medical assistance, if needed. If you are unable to make the call, ask a passerby to call for you.
Contact your employer to report the incident.
Call your insurance provider to report the incident.
Document the Incident
Use an "Accident Kit" provided by your employer or insurance company to provide as many details as possible about the incident.
Give your name, address, company name and address, vehicle license number, operator's license number, and insurance information to the police and other parties involved.
Get the contact information of other parties involved, including each party's operator's license information, insurance information, and contact information.
Get the names and contact information of witnesses.
Secure logs, shipping documents, and bills of lading.
Take pictures of the scene:

Do – Take pictures of all vehicles and cargo involved, especially damage incurred.

Do – Take pictures of people involved, but only if unharmed.
Do – Take pictures of the road from all angles, including stationary objects in the area (signal lights, skid marks, etc.).
Don't – Take pictures of graphic injuries or fatalities.

Do not sign anything or make any statements except to the police, your company, or your insurance provider.
Secure your vehicle from theft and further damage. Remain at the scene until released by police.
Request a copy of the police report and the responding officer's contact information and badge number.
Note: These lists are not intended to be all-inclusive.
The information in this article is provided as a courtesy of Great West Casualty Company and is part of the Value-Driven® Company program. Value-Driven Company was created to help educate and inform insureds so they can make better decisions, build a culture that values safety, and manage risk more effectively. To see what additional resources Great West Casualty Company can provide for its insureds, please contact your safety representative, or click below to find an agent.
© Great West Casualty Company 2018. The material in this publication is the property of Great West Casualty Company unless otherwise noted and may not be reproduced without its written consent by any person other than a current insured of Great West Casualty Company for business purposes. Insured should attribute use as follows: "© Great West Casualty Company 2018. Used with permission by Great West Casualty Company."
This material is intended to be a broad overview of the subject matter and is provided for informational purposes only. Great West Casualty Company does not provide legal advice to its insureds, nor does it advise insureds on employment-related issues. Therefore, the subject matter is not intended to serve as legal or employment advice for any issue(s) that may arise in the operations of its insureds. Legal advice should always be sought from the insured's legal counsel. Great West Casualty Company shall have neither liability nor responsibility to any person or entity with respect to any loss, action, or inaction alleged to be caused directly or indirectly as a result of the information contained herein.