Combatting Substance Abuse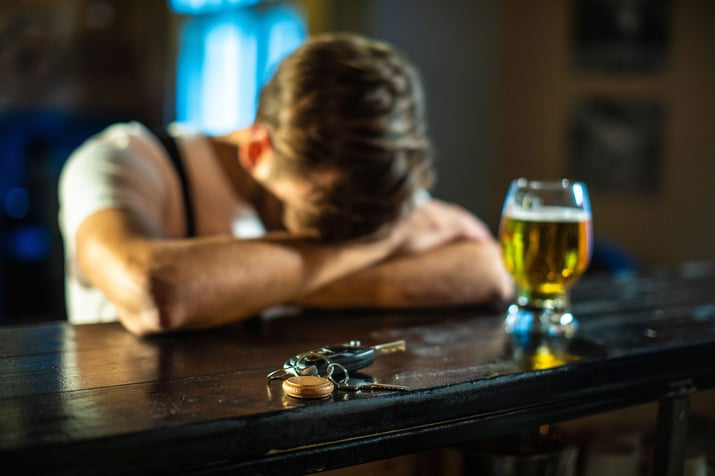 Substance abuse involves more than taking illegal drugs. It also includes misusing alcohol, prescription medications, and other legal substances if too much is taken or in the wrong way. Unlike an addiction – which is a disease – individuals can stop abusing substances if they choose to before their unhealthy behavior becomes an addiction or causes serious health problems. Read the information below about commonly abused substances and the health risks each pose. If you feel you might have a substance abuse problem, seek assistance immediately.
COMMONLY ABUSED SUBSTANCES
ALCOHOL

According to the Centers for Disease Control (CDC), a standard alcoholic drink contains 0.6 ounces of pure alcohol. This amount is generally found in 12 ounces of beer (5% alcohol), 8 ounces of malt liquor (7% alcohol), 5 ounces of wine (12% alcohol), or 1.5 ounces of 80 proof distilled spirits (40% alcohol). Alcohol affects men and women differently. Drinking alcohol in excess can lead to short-term health risks such as alcohol poisoning, injuries from falling, and crashing a vehicle. Excessive drinking over time can lead to more serious health problems, including alcohol dependence; liver disease; cancers of the mouth, throat, and colon; stroke; and heart disease.
MARIJUANA

Marijuana use is not legal for drivers of commercial motor vehicles, and despite several states legalizing it, possession is still a crime in most states and is a federal offense. Cannabis can be smoked or eaten in food. The use of marijuana can lead to health problems, including asthma, memory loss, lung damage, brain damage, a change in sex drive, etc.
TOBACCO PRODUCTS

Cigarettes, chewing tobacco, and e-cigarettes used for vaping contain a highly addictive drug called nicotine. Nicotine is a chemical that can increase blood pressure, heart rate, and narrowing of the arteries and lead to coronary heart disease, strokes, lung cancer, etc.

Prescription drug abuse is common in young people because of the drugs' mind-altering properties, but adults are equally susceptible. Commonly abused prescription drugs include opioids, which are used to treat pain and include medications like Oxycontin and Percocet. Other medicines like Xanax, Valium, and Ambien are used to treat anxiety or sleep disorders. Likewise, stimulants, like Ritalin, that are used to treat attention-deficit/hyperactivity disorder (ADHD), are commonly abused.
WHEN & WHERE TO GET HELP
SEEK ASSISTANCE

Prior to performing a safety-sensitive function, like operating a commercial motor vehicle, talk with your doctor and/or employer if you think you may have a substance abuse problem. Voluntarily self-identifying that you may have a problem and seeking help does not necessarily mean the end of your driving career. A number of resources are available to help you get treatment.
Note: These lists are not intended to be all-inclusive.
The information in this article is provided as a courtesy of Great West Casualty Company and is part of the Value-Driven® Company program. Value-Driven Company was created to help educate and inform insureds so they can make better decisions, build a culture that values safety, and manage risk more effectively. To see what additional resources Great West Casualty Company can provide for its insureds, please contact your safety representative, or click below to find an agent.
© Great West Casualty Company 2020. The material in this publication is the property of Great West Casualty Company unless otherwise noted and may not be reproduced without its written consent by any person other than a current insured of Great West Casualty Company for business purposes. Insured should attribute use as follows: "© Great West Casualty Company 2020. Used with permission by Great West Casualty Company."
This material is intended to be a broad overview of the subject matter and is provided for informational purposes only. Great West Casualty Company does not provide legal advice to its insureds, nor does it advise insureds on employment-related issues. Therefore, the subject matter is not intended to serve as legal or employment advice for any issue(s) that may arise in the operations of its insureds. Legal advice should always be sought from the insured's legal counsel. Great West Casualty Company shall have neither liability nor responsibility to any person or entity with respect to any loss, action, or inaction alleged to be caused directly or indirectly as a result of the information contained herein.