Ask the safety rep: Regulatory updates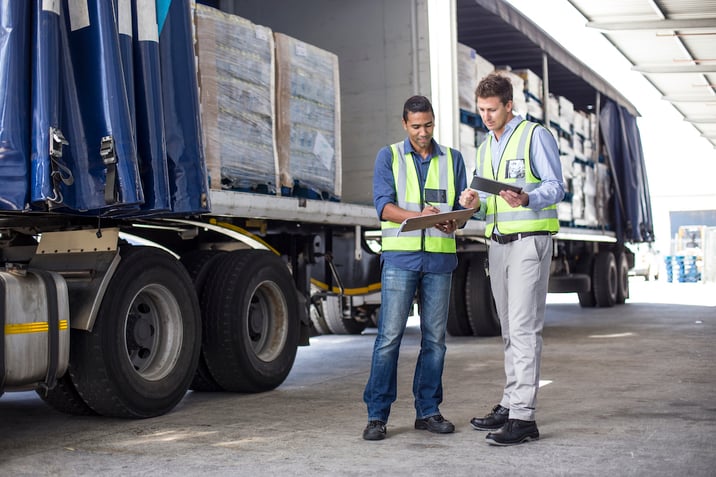 ARE DRIVERS STILL REQUIRED TO SUBMIT THEIR ANNUAL LIST OF TRAFFIC VIOLATIONS?
As of May 8, 2022, the Federal Motor Carrier Safety Administration (FMCSA) eliminated the annual requirement for drivers operating commercial motor vehicles (CMV) to submit a list of their convictions for traffic violations to their employers. Motor carriers are still required to make an annual inquiry to obtain the motor vehicle record (MVR) for each driver they employ from every state in which the driver holds or has held a CMV operator's license or permit in the past year.
This rule change also added a requirement for motor carriers to contact foreign authorities if a driver holds or has held a CMV operator's license or permit outside the United States, such as in Canada or Mexico. The annual inquiry of foreign licensing authorities must also be documented in the driver's qualification file even if no violations occurred.
WHAT IS THE ENTRY-LEVEL TRAINING PROVIDER REGISTRY?
The FMCSA launched the Training Provider Registry as part of the new Entry-Level Driver Training (ELDT) regulations. According to the FMCSA, the registry is an online database that aims to improve highway safety by maintaining the list of registered, self-certified training providers that meet federal training requirements. These providers must also retain a record of all individuals who have completed the required ELDT training.
Individuals seeking to obtain ELDT certification must search for a training provider on the Training Provider Registry. All entities intending to provide ELDT, including motor carriers, must visit the Training Provider Registry to register with the FMCSA.
WHAT STEPS MUST THE DRIVER AND CARRIER TAKE IF AN ELD MALFUNCTIONS?
If an electronic logging device (ELD) malfunctions, the driver must inform his or her carrier of the malfunction within 24 hours. If the malfunction prevents the driver from recording and/or presenting the hours-of-service data to a safety official, the driver must use a paper log or another system. Upon learning of the ELD malfunction, the motor carrier has eight days to repair, service, or replace the ELD. The motor carrier may request an extension under 49 CFR Part 395.34.
CALL TO ACTION
Ensure an annual query on every driver's MVR is conducted.

When screening ELDT-certified applicants, verify their training provider in the Training Provider Registry.

Ensure all drivers carry a backup paper logbook in case the ELD malfunctions.
The information in this article is provided as a courtesy of Great West Casualty Company and is part of the Value-Driven® Company program. Value-Driven Company was created to help educate and inform insureds so they can make better decisions, build a culture that values safety, and manage risk more effectively. To see what additional resources Great West Casualty Company can provide for its insureds, please contact your safety representative, or click below to find an agent.
© Great West Casualty Company 2022. This content is the property of Great West Casualty Company unless otherwise noted and may not be reproduced without its written consent by any person other than affiliates and current insureds of Great West Casualty Company. Attribution should read as follows: "© Great West Casualty Company 2022. Used with permission by Great West Casualty Company."
This material is intended to be a broad overview of the subject matter and is provided for informational purposes only. Great West Casualty Company does not provide legal advice to its insureds, nor does it advise insureds on employment-related issues. Therefore, the subject matter is not intended to serve as legal or employment advice for any issue(s) that may arise in the operations of its insureds. Legal advice should always be sought from the insured's legal counsel. Great West Casualty Company shall have neither liability nor responsibility to any person or entity with respect to any loss, action, or inaction alleged to be caused directly or indirectly as a result of the information contained herein.