8 tips to perfect your parking strategy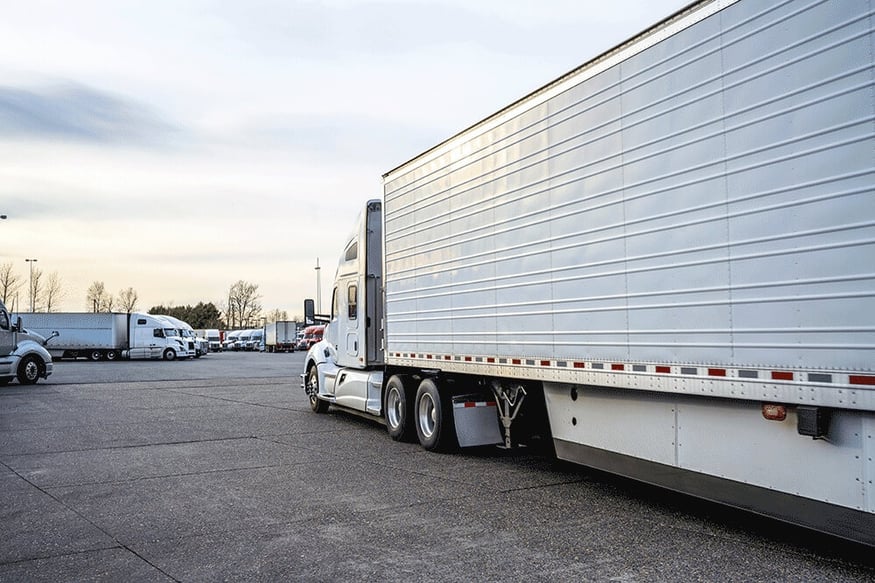 Parking can be a challenge to find, and if a driver is not careful, it can create safety and security risks. Truck drivers need to be smart about where they choose to park. Here is a short list of parking tips that can help protect you and your equipment as well as give you peace of mind.
PRE-PLANNING
Reduce stress each day by planning where and when you plan to stop. Try parking in familiar locations whenever possible and avoid areas that pose unnecessary risks. However, be ready with a backup plan so you can park in a safe location without running out of available driving hours. There are mobile apps available that can help with realtime updates on parking availability.
RESERVATIONS
Take advantage of parking locations that accept reservations. If not, remember the early bird gets the worm. Plan to arrive early before truck stops and rest areas start filling up in the early evening.
LOCATION, LOCATION, LOCATION
Avoid parking on the end of a row or near the entrance, if possible. Either can increase your risk of being hit by another vehicle. Also, be mindful of trucks parked over the line or at an angle. Try another spot, but if none is available, consider taking pictures of the other vehicle's license plate and DOT number just in case.
CONSPICUITY
Choose a parking spot with plenty of illumination. Using a well-lit parking lot can help deter would-be thieves. In addition, for your own personal safety, well-lit areas allow you to keep an eye out for anyone loitering near your truck.
TRAILER SEALS AND LOCKS
Ensure your trailer is sealed and padlocked. At each stop, verify these have not been tampered with. Similarly, use a kingpin lock and double check that the trailer is correctly hooked before driving away.
STEALTH PARKING
Always lock the truck and roll up the windows when you are away, and never talk about your cargo or route with strangers. Keep valuables out of sight. When inside the sleeper, use window screens and lock the doors.
AVOID BACKING OUT OF SPOTS
Try to use parking spots that allow you to pull through to leave. If you have to back out, get out and look before moving the truck. Preferably, use a spotter.
SHIPPER/RECEIVER PARKING
Ask the shipper or receiver if you can park at their facility and sleep on the site. Your dispatcher can help with this and ask permission when the load is booked.
The information in this article is provided as a courtesy of Great West Casualty Company and is part of the Value-Driven® Company program. Value-Driven Company was created to help educate and inform insureds so they can make better decisions, build a culture that values safety, and manage risk more effectively. To see what additional resources Great West Casualty Company can provide for its insureds, please contact your safety representative, or click below to find an agent.
© Great West Casualty Company 2023. The material in this publication is the property of Great West Casualty Company unless otherwise noted and may not be reproduced without its written consent by any person other than a current insured of Great West Casualty Company for business purposes. Insured should attribute use as follows: "© Great West Casualty Company 2018. Used with permission by Great West Casualty Company."
This material is intended to be a broad overview of the subject matter and is provided for informational purposes only. Great West Casualty Company does not provide legal advice to its insureds, nor does it advise insureds on employment-related issues. Therefore, the subject matter is not intended to serve as legal or employment advice for any issue(s) that may arise in the operations of its insureds. Legal advice should always be sought from the insured's legal counsel. Great West Casualty Company shall have neither liability nor responsibility to any person or entity with respect to any loss, action, or inaction alleged to be caused directly or indirectly as a result of the information contained herein.