It's That Time of Year Again! Quick Review of School Zone Safety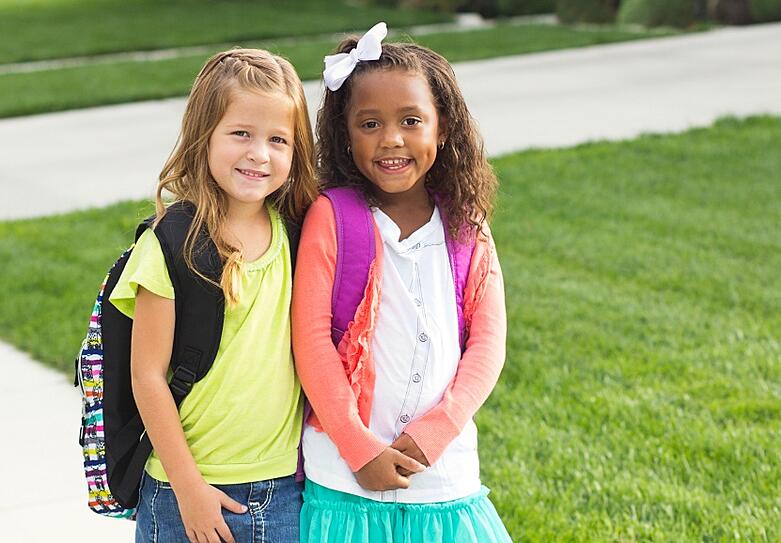 Yes, school is back in session and that means school zone safety.
We have all heard it said, "The biggest worries in school zones are caused by the smallest people." Children see traffic from their own little world. A child develops a sense of danger around nine or ten years of age. Unlike adults, it is difficult for small children to recognize a hazardous situation. A child may think that if one automobile stops, all traffic will stop.
Every year, young people are killed by motorists who fail to stop while children are boarding or exiting a stopped school bus. When following a school bus, professional drivers should maintain the proper speed and increase their following distance. The school bus driver may stop suddenly to pick up a young student who may be late.
Drivers of commercial motor vehicles may have difficulty seeing young children. Professional drivers must always anticipate the presence of children when operating in and around a school zone, residential area, strip mall, shopping center, playground, and on highways with bicycle lanes. When operating in these areas, drivers must reduce the speed of their vehicle to below the posted limit and plan for unexpected movements of young children and teenagers. Remember, these young people are easily distracted by activities or actions of others around them. When young people are walking near the roadway, drivers should sound the horn to get their attention, reduce speed, and cover the brake.
Teenage drivers and parents pose additional hazards for commercial vehicle operators. Teenage drivers take risks and may speed through school zones or suddenly cut in front of a commercial vehicle. Parents transporting a carload of noisy children may fail to use his or her turn signals, stop suddenly, or abruptly change lanes.
Let's all pledge to operate our vehicles in a safe, professional manner and keep our young children safe.
The information in this article is provided as a courtesy of Great West Casualty Company and is part of the Value-Driven® Company program. Value-Driven Company was created to help educate and inform insureds so they can make better decisions, build a culture that values safety, and manage risk more effectively. To see what additional resources Great West Casualty Company can provide for its insureds, please contact your safety representative, or click below to find an agent.
© Great West Casualty Company 2019. The material in this publication is the property of Great West Casualty Company unless otherwise noted and may not be reproduced without its written consent by any person other than a current insured of Great West Casualty Company for business purposes. Insured should attribute use as follows: "© Great West Casualty Company 2019. Used with permission by Great West Casualty Company."
This material is intended to be a broad overview of the subject matter and is provided for informational purposes only. Great West Casualty Company does not provide legal advice to its insureds, nor does it advise insureds on employment-related issues. Therefore, the subject matter is not intended to serve as legal or employment advice for any issue(s) that may arise in the operations of its insureds. Legal advice should always be sought from the insured's legal counsel. Great West Casualty Company shall have neither liability nor responsibility to any person or entity with respect to any loss, action, or inaction alleged to be caused directly or indirectly as a result of the information contained herein.