Entering and Exiting Equipment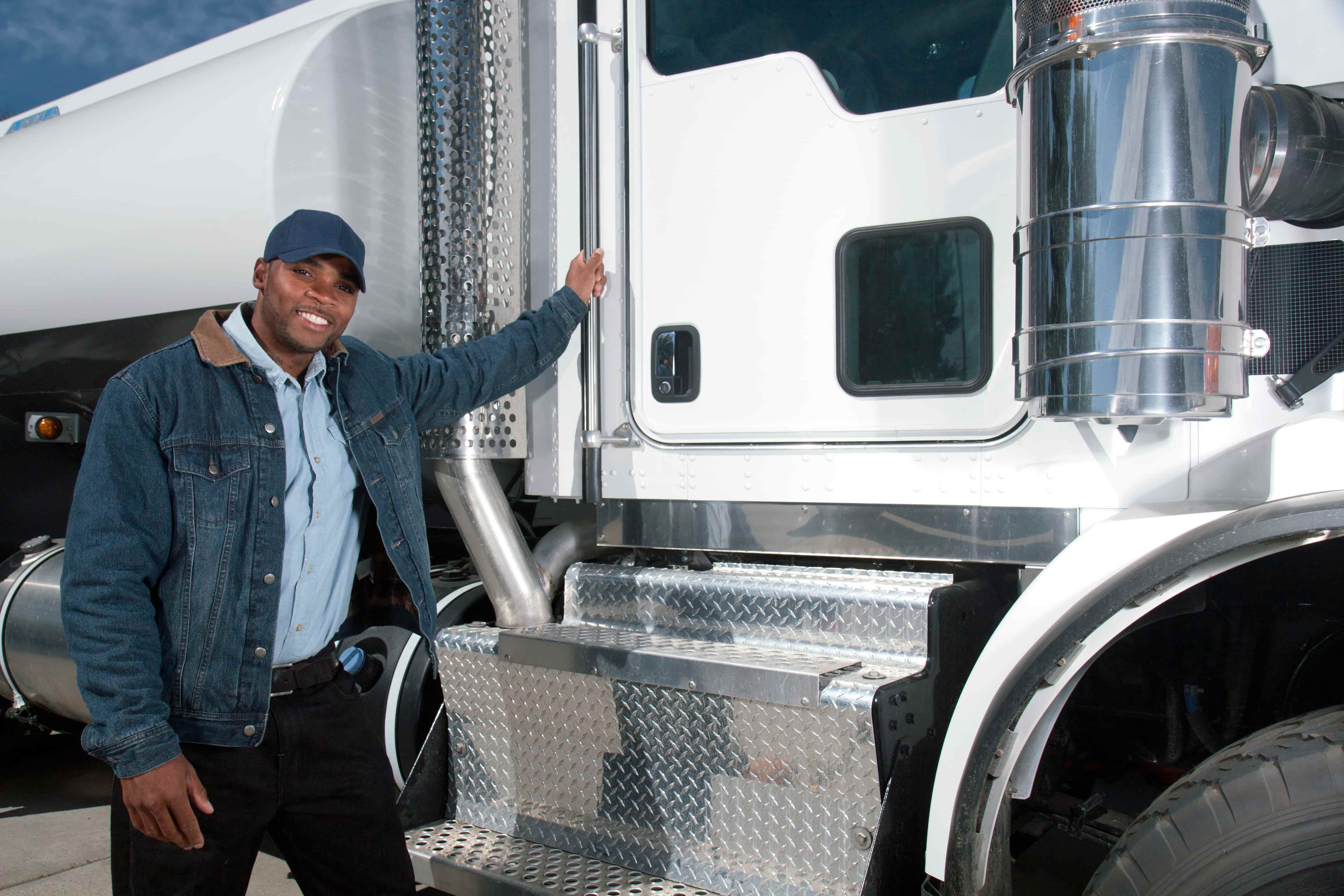 Slips, trips, and falls are one of the leading causes of workplace injuries. For drivers, these types of injuries commonly occur when improperly entering or exiting the cab and trailer. The results can be quite painful and in some cases, proven fatal. The key to avoiding slips, trips, and falls when entering and exiting equipment is to recognize the hazards that contribute to these injuries and know how to protect yourself from harm.
Recognize the Hazards
Environment
Slippery surfaces

Snow on the cab steps

Ice on the DOT bumper

Puddles around the equipment

Water on grab handles

Uneven surfaces

Cab steps

Edge of an open trailer

Potholes on the job site

Broken grab handles

Worn carpet on cab steps
Personal behavior
Improper technique

Not using three-point contact

Hurrying

Jumping from the cab or trailer

Bad judgement

Ignoring safety procedures

Inattention

Not paying attention to the task at hand

Distractions

Talking on a cell phone while entering or exiting the tractor or trailer

Carrying objects in hands while attempting to enter or exit the tractor or trailer
Know the Defense
ESSENTIAL 7 work practices
Utilize personal protective equipment (PPE)

Wear footwear with slip-resistant soles

Wear gloves for added grip

Follow established safety procedures

Check the ground around the truck for slip, trip, and fall hazards before entering or exiting the tractor or trailer

Ensure steps and hand holds are not damaged or covered with contaminants that can make the surface slippery

Face the vehicle when entering and exiting

Keep hands free

Always maintain three points of contact

Two hands and one foot in contact with the equipment or ground at all times, or

One hand and both feet in contact with the equipment or ground at all times

For trailers, use the DOT bumper as a foothold

For trailers, keep your body as close to the equipment as possible

Do not hurry
Note: These lists are not intended to be all-inclusive.
The information in this article is provided as a courtesy of Great West Casualty Company and is part of the Value-Driven® Company program. Value-Driven Company was created to help educate and inform insureds so they can make better decisions, build a culture that values safety, and manage risk more effectively. To see what additional resources Great West Casualty Company can provide for its insureds, please contact your safety representative, or click below to find an agent.
© Great West Casualty Company 2018. The material in this publication is the property of Great West Casualty Company unless otherwise noted and may not be reproduced without its written consent by any person other than a current insured of Great West Casualty Company for business purposes. Insured should attribute use as follows: "© Great West Casualty Company 2018. Used with permission by Great West Casualty Company."
This material is intended to be a broad overview of the subject matter and is provided for informational purposes only. Great West Casualty Company does not provide legal advice to its insureds, nor does it advise insureds on employment-related issues. Therefore, the subject matter is not intended to serve as legal or employment advice for any issue(s) that may arise in the operations of its insureds. Legal advice should always be sought from the insured's legal counsel. Great West Casualty Company shall have neither liability nor responsibility to any person or entity with respect to any loss, action, or inaction alleged to be caused directly or indirectly as a result of the information contained herein.