Time to Discuss Summer Driving Hazards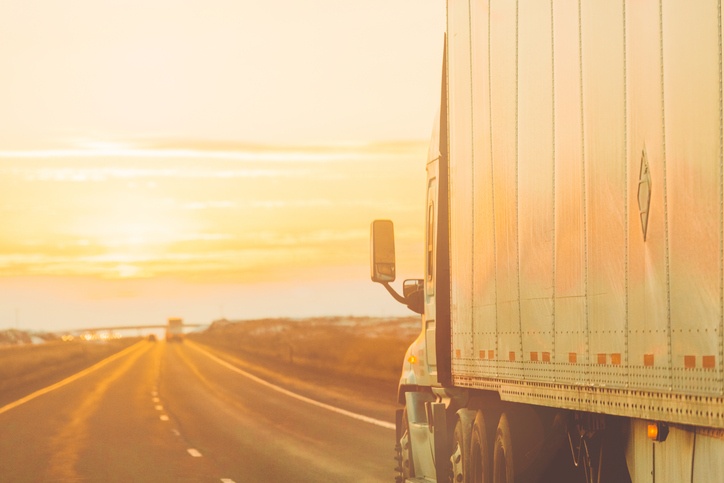 Back in 1934, George Gershwin sang about "summertime, and the livin' is easy." That is what summer is meant to be. Warm weather, enjoying the outdoors, and hitting the open road for a well-deserved summer vacation are what we live for, but there is nothing easy about the roads today, especially during the summer months. Road construction, motorcycles, bicyclists, and increased pedestrian traffic all ramp up in the summer, so now is a good time for motor carriers to remind drivers of these hazards.
The National Safety Council (NSC) estimates that 466 people could die and another 53,600 could be injured in motor vehicle crashes during the Fourth of July holiday alone. This is the highest number of deaths the NSC has predicted over this holiday since 2008. What a tragedy if this comes to fruition. That is why Operations plays such a critical role in preventing large truck crashes. You have more contact with drivers than anyone else in the organization and can remind drivers to take extra precaution during the summer months.
Many factors that contribute to large truck crashes are within the truck driver's control. In Great West's Value-Driven® Driving series, drivers are introduced to the Essential 7 Driving Techniques which can help prevent critical crashes. Here are some examples of how to apply these techniques:
Avoid distractions

Wear polarized sunglasses to reduce sun glare

Maintain proper following distance

Maintain a minimum of six seconds following distance

Be attentive to the road ahead

Scan surroundings for distracted walkers, bicyclists, and other potential hazards

Observe the proper speed for conditions

Reduce speed in construction zones

Maintain one lane

Avoid multiple lane changes

Yield the right of way

If necessary, go to the next exit and turn around instead of forcing the truck into another driver's lane

React properly to hazards

Apply controlled braking and avoid erratic lane changes when traffic slows ahead
Also, Operations staff can remind drivers of the following summertime hazards:
Heat Exhaustion

Encourage drivers to beat the heat and drive when temperatures are cooler and traffic is lighter

Dehydration

Remind drivers to drink water often. Dehydration causes fatigue, which can lead to distracted driving

Spoiled Cargo

Prompt drivers to check the temperature settings on the reefer unit while in route
Call to Action
Use Value-Driven Driving to train drivers on the Essential 7 Driving Techniques

Monitor weather reports and keep drivers informed of adverse conditions

Schedule night deliveries and alternate routes to reduce driver exposure to heat and traffic congestion
The information in this article is provided as a courtesy of Great West Casualty Company and is part of the Value-Driven® Company program. Value-Driven Company was created to help educate and inform insureds so they can make better decisions, build a culture that values safety, and manage risk more effectively. To see what additional resources Great West Casualty Company can provide for its insureds, please contact your Safety Representative, or click below to find an agent.
© Copyright Great West Casualty Company 2017. The material in this publication is the property of Great West Casualty Company unless otherwise noted and may not be reproduced without its written consent by any person other than a current insured of Great West Casualty Company for business purposes. Insured should attribute use as follows: "Used with permission by Great West Casualty Company."
This material is intended to be a broad overview of the subject matter and is provided for informational purposes only. Great West Casualty Company does not provide legal advice to its insureds, nor does it advise insureds on employment-related issues. Therefore, the subject matter is not intended to serve as legal or employment advice for any issue(s) that may arise in the operations of its insureds. Legal advice should always be sought from the insured's legal counsel. Great West Casualty Company shall have neither liability nor responsibility to any person or entity with respect to any loss, action, or inaction alleged to be caused directly or indirectly as a result of the information contained herein.