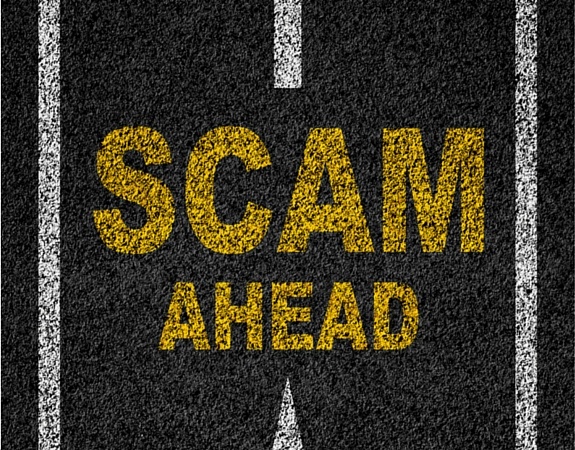 An old cargo scam recently reappeared in the Windy City. Each time, the scam follows a basic plan and relies on a motor carrier who does not check the background and reputation of this "broker" and takes a short cut.
Here's How It Works
A legitimate broker advertises for a motor carrier to move a relatively high-value load.
An imposter responds to the broker providing legitimate information. Often this is done with fraudulent certificates of insurance leading the broker to believe that the imposter is a legitimate registered motor carrier. In two of the cases encountered, the faxes from the imposter were from a copy shop and not the office of the motor carrier. Certificates often originate from the imposter and not an independent insurance agency. Paying attention to the source of faxes (headers or footers) and document sources could have helped the legitimate broker in detecting the brewing scam. The broker at this point may have some liability because of failure to verify. The imposter assuming the identity of a legitimate motor carrier is engaging in a type of identity theft in addition to the cargo theft.
The legitimate broker enters into a broker-carrier contract with the imposter. This contract provides the imposter with the pickup, delivery, load information, and security requirements for the carrier to obtain the load from the shipper.
The imposter, now acting as a broker, hires an unsuspecting motor carrier to pick up the load and bring it to an intermediate location (the shortcut) not listed on the bill of lading.
The crook then immediately pays the motor carrier (normally cash, another warning sign), takes the cargo, hits the road, and disappears into the night. The unsuspecting carrier has its truck information and its driver signature on the bill of lading in the hands of the shipper.
The shipper and consignee realize the load is gone. They track down the unsuspecting carrier, and file a claim for the lost cargo with the unsuspecting carrier whose driver picked up the load and delivered it to an unauthorized consignee. Now the na'ive motor carrier and its insurer must hire attorneys, pay the fees, and try to unravel the mess, asking the initial legitimate broker to share monetarily in the expense.
Warning Signs
Payment in cash
Broker does not have a permanent office address, a verifiable history, and reputation
Faxes originate from a copy shop or other stores unrelated to the transportation industry
Motor carrier delivers the load to consignee or location not mentioned on the bill of lading
For more information, or to report suspected fraud, contact Great West Casualty Company. Also, if you'd like to request a truck insurance quote, click here or need to find an agent, click here.