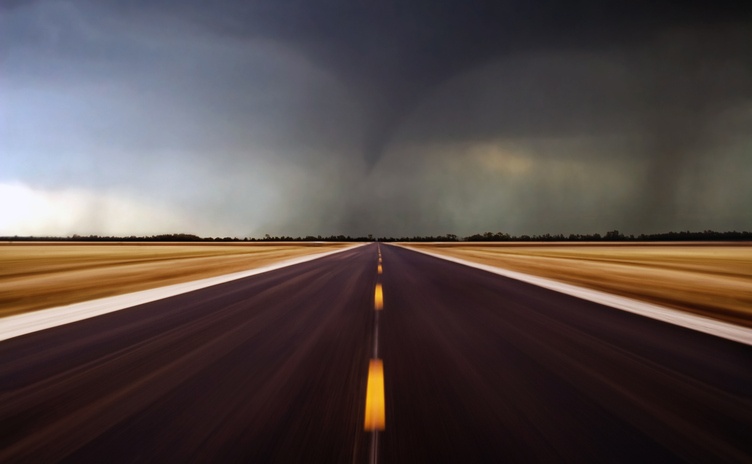 Spring is here! Flowers are blooming, birds are singing, and motor carriers are exhaling a collective sigh of relief now that winter is mostly in the rearview mirror. But while things are looking up, now is not the time to relax one's safety posture. The arrival of spring brings its unique hazards, and operations staff plays a critical role in preventing crashes by discussing spring-time hazards and defensive driving techniques with drivers.
Weather
Spring may bring warmer temperatures, but it is also the start of the country's wildest weather systems. Drivers must contend with severe weather hazards, such as thunderstorms, high winds, tornadoes, and flooding. Operations staff can do their part to help drivers by monitoring weather forecasts and rerouting them away from adverse weather systems whenever possible. Also, remind drivers of the Essential 7 Driving Techniques when faced with deteriorating weather conditions, such as:
Observe the proper speed for conditions
Maintain proper following distance
React properly to hazards
Road Conditions
Melting snow and ice will seep into the soil under the pavement and cause it to sink, creating those dreaded potholes. This hazard can wreak havoc on drivers, equipment, and a motor carrier's bottom line. Popping a tire, especially a steer tire, can lead to a loss of control crash and possibly a high-dollar loss. Prompt drivers to adopt the following Essential 7 Driving Techniques:
Be attentive to the road ahead
React properly to hazards
Traffic
Traffic congestion picks up in the spring as more travelers venture outside to enjoy warmer temperatures. Cars, motorcycles, and bicycles create additional hazards along with lane closures due to road construction and slow-moving farm equipment. Operations staff can help drivers by being a calming voice when faced with frustrating traffic conditions. If feasible, help them find routes that avoid construction areas or hit rush hour traffic. Also, encourage drivers to adopt the following Essential 7 Driving Techniques:
Avoid distractions
Yield the right of way
The information in this article is provided as a courtesy of Great West Casualty Company and is part of the Value-Driven® Company program. Value-Driven Company was created to help educate and inform insureds so they can make better decisions, build a culture that values safety, and manage risk more effectively. To see what additional resources Great West Casualty Company can provide for its insureds, please click below to find an agent.
© Copyright Great West Casualty Company 2017. The material in this publication is the property of Great West Casualty Company unless otherwise noted and may not be reproduced without its written consent by any person other than a current insured of Great West Casualty Company for business purposes. Insured should attribute use as follows: "Used with permission by Great West Casualty Company."
This material is intended to be a broad overview of the subject matter and is provided for informational purposes only. Great West Casualty Company does not provide legal advice to its insureds, nor does it advise insureds on employment-related issues. Therefore, the subject matter is not intended to serve as legal or employment advice for any issue(s) that may arise in the operations of its insureds. Legal advice should always be sought from the insured's legal counsel. Great West Casualty Company shall have neither liability nor responsibility to any person or entity with respect to any loss, action, or inaction alleged to be caused directly or indirectly as a result of the information contained herein.