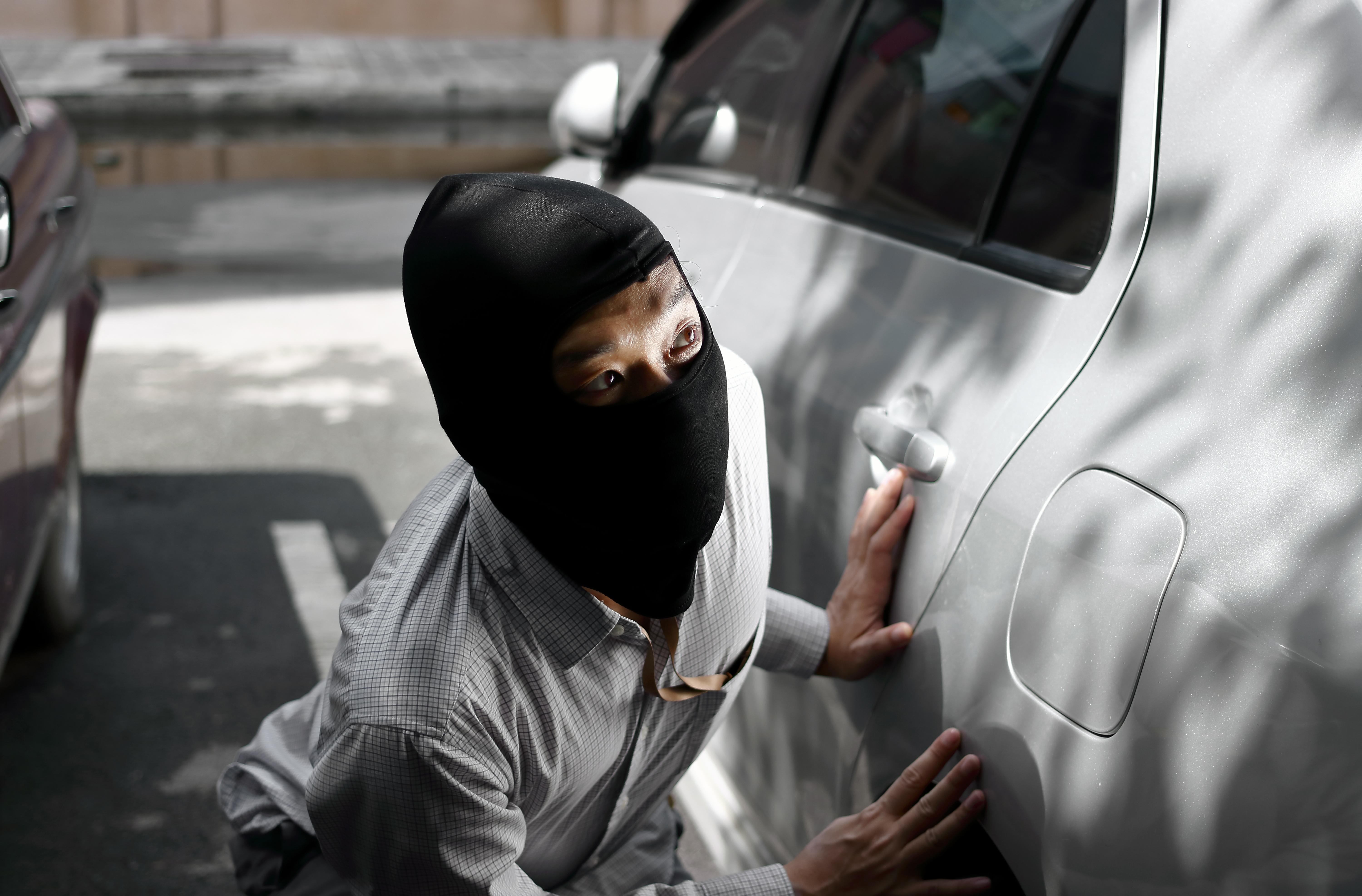 Truck stops, rest areas, and parking lots are used by criminals to prey on drivers and other employees. Protecting yourself from physical harm is your primary concern over the security of your vehicle and cargo. The key to your safety is to be able to recognize the hazards that can put you in harm's way and know how to defend against these dangers.
Recognize the Hazards
Environment
Parking or walking in low-lit areas
Walking or parking in high-risk areas

Parking or walking in isolated areas
Equipment
Leaving windows rolled down
Failing to lock the vehicle doors
Leaving valuables out in the open inside the vehicle
Leaving your keys in the ignition
Personal behaviors
Walking alone to your vehicle
Being inattentive to your surroundings
Ignoring your inner voice and the warning signs that a situation could be unsafe
Talking or texting on the phone while walking to your vehicle
Discussing cargo contents or personal information with strangers or openly in public
Parking in multiple spots, which could anger others
Carrying bags, purses, or other objects while walking to your vehicle
Engaging in unlawful activities

Prostitution
Purchasing drugs
Know the Defense
Personal security tips
Be alert for suspicious people in the area
Stay in a well-populated area and notify building management, or call the police if you notice odd behavior
Ask for an escort if you feel it is unsafe to walk to your vehicle
Remove headphones so you can hear noises and other people's movements
Walk in well-lit areas and in a group, if possible
Carry your keys in your hand, ready to open the door
Check under your vehicle's driver side door for persons hiding underneath
Lock the doors immediately and start the engine
Keep the doors locked and windows up if someone approaches your vehicle
Be alert to your surroundings while conducting pre-trip inspections
If confronted by an armed assailant, the best thing to do is to try to run to safety and call for help. Never give chase. Leave that to the police.
If the assailant wants only your wallet and keys, then cooperate. Those can be replaced. If a physical assault appears likely, utilize self-defense techniques to protect yourself and escape the situation.
Note: These lists are not intended to be all-inclusive.
The information in this article is provided as a courtesy of Great West Casualty Company and is part of the Value-Driven® Company program. Value-Driven Company was created to help educate and inform insureds so they can make better decisions, build a culture that values safety, and manage risk more effectively. To see what additional resources Great West Casualty Company can provide for its insureds, please contact your safety representative, or click below to find an agent.
© Great West Casualty Company 2018. The material in this publication is the property of Great West Casualty Company unless otherwise noted and may not be reproduced without its written consent by any person other than a current insured of Great West Casualty Company for business purposes. Insured should attribute use as follows: "© Great West Casualty Company 2018. Used with permission by Great West Casualty Company."
This material is intended to be a broad overview of the subject matter and is provided for informational purposes only. Great West Casualty Company does not provide legal advice to its insureds, nor does it advise insureds on employment-related issues. Therefore, the subject matter is not intended to serve as legal or employment advice for any issue(s) that may arise in the operations of its insureds. Legal advice should always be sought from the insured's legal counsel. Great West Casualty Company shall have neither liability nor responsibility to any person or entity with respect to any loss, action, or inaction alleged to be caused directly or indirectly as a result of the information contained herein.