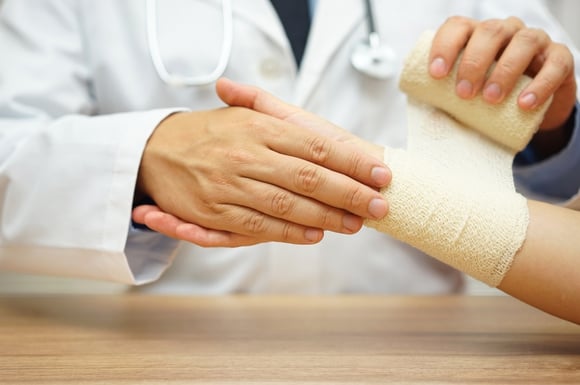 Developing a good company safety culture should not just focus on trucks and drivers. One of the key areas to develop the culture includes taking a long, hard look at your maintenance shop. Some leave that part of the business to the shop manager or lead mechanic, counting on them to know what to do to keep things running well and safely. There are some simple things you can do as an owner or manager to help reduce the risk in your shop.
The first thing that you can do is develop a written shop safety policy that covers the shop environment and employees. Putting your requirements down on paper helps ensure that you are not leaving any loose ends and gives you a record of how you want business to be conducted in the shop. This policy could be written with the help of your shop manager or lead mechanic as they would best know what safety practices should be observed. The following is a list of things that should be considered in the shop/maintenance policy:
Proper protective clothing and/or equipment will be worn/used when necessary or required (eye protection, hearing protection, gloves, non-skid safety shoes, etc. )
Shop inspections will be performed (daily/weekly/monthly) to check for defects in work areas, tools, power cords, etc.
Power tools will be maintained according to the manufacturers' recommendations.
All tire work done will require the use of a tire cage and a remote air chuck device.
Emergency response tools such as Safety Data Sheets, Emergency Response Guidebooks, eye wash stations, first aid stations, and re extinguishers shall be available and in working order.
The shop area will be kept clean and organized with tools and equipment kept in their proper secure storage location.
All injuries will be reported to management immediately regardless of severity.
These are just a few of the starters to use as a base for your program. Undoubtedly, you will find subjects that are unique to your company that will need to be addressed and added to the policy. Like all policies, they are only effective and beneficial if they are used regularly and consistently. The shop will still require management overview to make sure business is running smoothly and safely. This can be achieved by regular walk-a-bouts through the shop and stopping to visit with the shop employees. These simple actions can help you demonstrate to the workforce that you care, you are involved, and that you don't just use safety as a slogan but are committed and involved in the process.
The next thing to do is to hold regular safety meetings with your shop employees or include them in your driver safety meetings. You could also make shop safety a topic of one of your safety meetings. Anyone who has access to the shop area should be aware of the risks in the shop and what and how to avoid those risks.
Continue to follow our blogs here. If you'd like to request a quote on truck insurance, click here or contact us below.